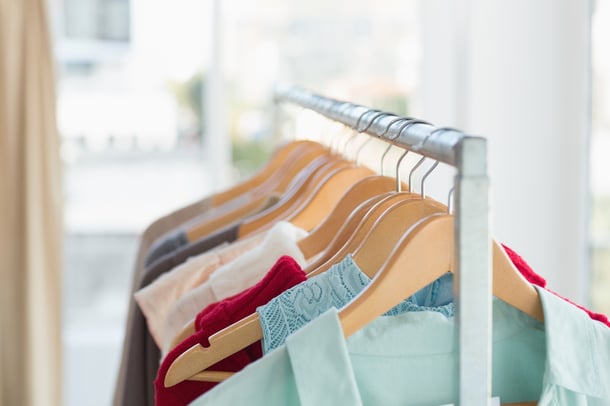 We know, appearance isn't everything. But similar to your online presence, your dress code as a real estate agent says volumes about you before you ever introduce yourself. You project a lot about yourself and your professional reputation in the way you dress.
Real Estate Express explains further, saying that "a NAR article on "The Importance of Image and Appearance" quotes three Realtor® clients regarding whether having purple hair and tattoos or driving an ugly car would influence their decision to use the agent. One client replied that she would have run away when meeting an agent with purple hair at an open house. Another was impressed because the agent drove the same quality car as the client. Finally, the last one stated clearly that he believed in first impressions. It concluded with, "You should be concerned about how your clients perceive you." "
How do you control the way clients perceive you and make a great first impression?
Here's 3 Dress Code Rules for Real Estate Agents:
Business casual: More Business, Less Casual
Young-looking real estate agents often report that dressing in a suit and tie helps deter questions about their age and experience. The way you dress (and dressing up) can say a lot about your capabilities as a real estate agent, and how much your clients can trust your expertise. Business casual is a safe bet – not sure where to start?
Click the picture below for a guide to men's business casual: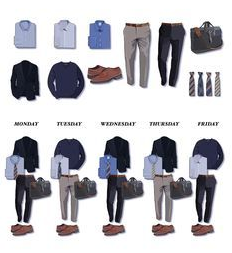 Click the picture below for a guide to women's business casual: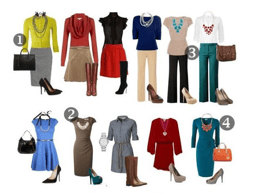 Note: These style guides are no limitations! Pull ideas from both and put together a look that works for you and expresses your personal style, while keeping in mind our second tip:
Keep it Simple
This is a great example of "less is more". Heavy jewelry and strong perfumes are fun expressions of your personal style, but may not mesh well with such a client-facing job. Same with over-the-top colors or funky ties - your goal is to be as "neutral" as possible and let your professionalism do the talking. Don't forget – this concept of simplicity and neutrality can apply to your online brand as well! Take a look at our tips for being a successful real estate agent using personal branding online.
Dress to the Setting
While business casual is a good go-to, your focus should be blending in. Not every situation you will be in requires the same dress code! Dress similarly to your prospective client – if you are showing a downtown city loft, dress sharply and fashion forward. If you are showing a ranch with a sprawling backyard, you may want to dress down just a touch for practicality. Mirroring your client's style may seem odd, but it also makes you more relateable in your first impression to them.
We know first impressions can be tough. Use these easy guidelines to step up your dress code as a real estate agent.
---
Looking for more leads? Look no further!