Like most Americans, you're probably gearing up for Super Bowl Sunday this weekend. Whether you're attending a potluck or hosting a party, it can be tough balancing your personal life with your professional real estate career. We've got you covered, though. Check out these quick and tasty treats to share with your friends this weekend.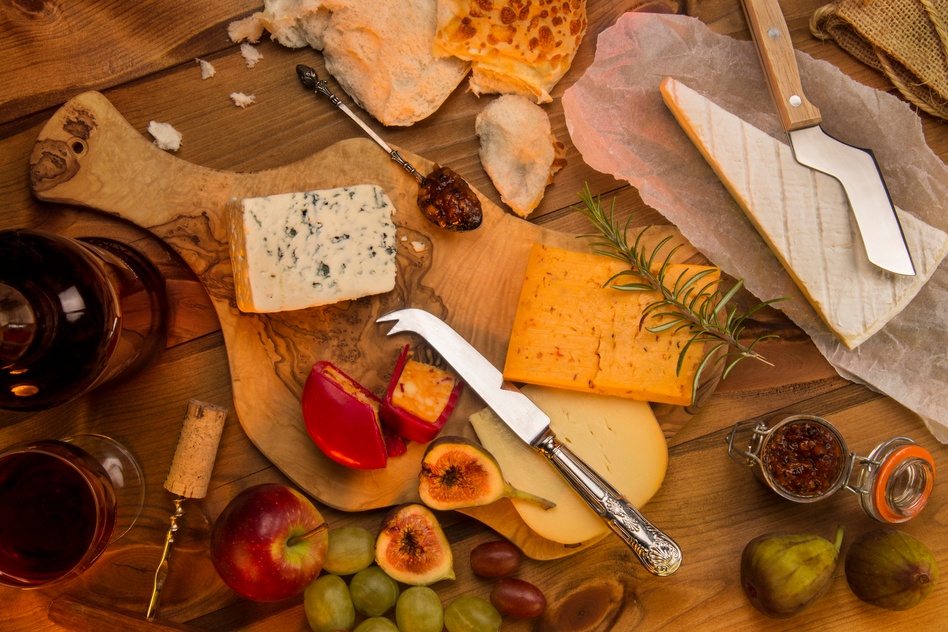 Whip up these quick and tasty appetizers this Super Bowl Sunday:
These tasty appetizers will delight your tastebuds and the party guests!
What you'll need:
1 pound of pizza dough (room temperature)
Cornmeal for the baking sheets
2 cups of grated Havarti
½ pound of thinly sliced red potatoes

4 sliced scallions
4 strips of uncooked bacon ( ½ inch pieces)
Kosher salt
Black pepper
How to cook it:
Heat your oven to about 475 degrees. Prep your baking sheets (2) by sprinkling cornmeal over each one. Roll and shape the pizza dough into 4 rounds and place on baking sheets. Top each pizza round with grated Havarti, potatoes, scallions and bacon. Then season with ¼ teaspoon of salt and pepper. Bake for about 20 minutes or until golden brown.
Enjoy!
To view to the full recipe and more, visit: www.realsimple.com.
---
Half Baked Harvest describes this dish as, "kind of like eating cheesy guacamole". We're sold!
What you'll need:
The main course:
1 pound of baby portobello mushrooms
1 tablespoon of olive oil
¼ teaspoon of salt
¼ teaspoon of pepper
3 mashed avocados
½ cup of quartered grape tomatoes

¼ cup of chopped green onions
¼ cup of chopped, fresh cilantro
1 jalapeno (seeded & diced)
1 juiced lime
½ teaspoon of cumin
3-4 ounces of crumbled blue cheese
The sauce:
½ cup of melted butter
¾ cup of hot sauce (your preferred brand)

½ teaspoon seasoned salt
½ teaspoon of pepper
How to cook it:
Preheat your grill to medium heat or (your oven to about 400 degrees if you prefer to bake). In a bowl, toss the mushrooms with olive oil, salt and pepper. Then, on either the grill or baking sheet, place the mushrooms stem side up and cook for 8-10 minutes.
While the mushrooms are cooking, mix your mashed avocados with tomatoes, green onions, cilantro, jalapeno, lime juice, cumin, salt and pepper. Make sure to mix well, so you can combine and fold in the blue cheese.
When ready, remove the mushrooms from the grill or oven and dump out any liquid that may be in the caps. Stuff each mushroom with the blue cheese guacamole.
To prepare the buffalo sauce, combine the melted butter, hot sauce of choice, seasoned salt and pepper. Whisk and drizzle over the mushrooms.
Enjoy!
To view to the full recipe and more, visit: www.halfbakedharvest.com.
---
Even though the real estate industry may not slow down this time of year, you can squeeze some fun into your days with quick tips.
---
Want Some Help Following Up With Your Leads When You Can't?