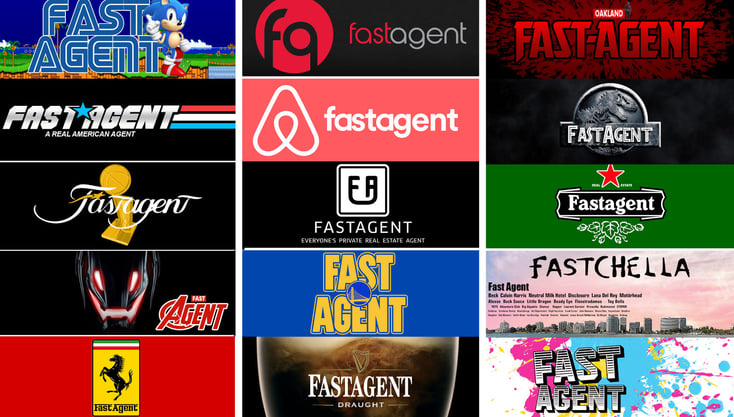 Kenny Truong has been a quickly rising real estate star. Inman named him the Most Innovative Agent of 2015. Kenny knows his target audience and stays focused on Oakland – his area of expertise.
He stands out in many ways: mixing online and traditional marketing and re-interpreting old classics like a real estate newsletter via email campaigns. His newsletters capture your attention from their bold and original headlines to pop-culture-themed GIFs to memorable images to effectively showcasing his latest listings. His newsletter has it all.
Here are 3 steps to creating an e-newsletter that gets opened and read each and every time with no fail:
Know your audience – in depth

All of Kenny's marketing targets "cool fun people who love pop culture as much as I do" – in Kenny's words. He is strategic about it and has built a name for himself as the agent for hip young people.


You want to be on top of mind for your target audience. Kenny goes a step further: "Rather than figure out how to market and brand myself as a real estate agent, I have decided to market and brand myself, period. I replicate how large corporations, movie studios and startup companies would market their brands and add a real estate twist to it. I want people who like cool things to also like my marketing."



Be strategic about your newsletter content

You want to engage your audience. Plan for 5 pieces of content:



An article relating to your local market, whether it's market trends or new developments.
An article that ties in to that week's header or color theme (e.g. blockbuster movie, beginning of a sports season, national holiday).
Something fun, tech or intriguing.
An infographic in the middle for a visual aesthetic appeal to give your readers a break from text.
Something useful and educational that goes at the end. Do not be tempted to include interest rates, inventory levels or national trends. Stay hyper-local and relevant.
Kenny's pro tip: leverage something really cool, eye-catching, controversial or local as it gets the most clicks. Be on the lookout for anything trending on social media or on the news (bonus points for interesting local news as they relate to real estate).
To get an idea what a memorable newsletter looks like, check out Kenny's "F.I. Joe: A Real American Agent" edition. It has all the elements that get your email subscribers clicking and reading a newsletter in its entirety.
Want to get inspired by other Kenny's newsletters? Check them out here.
What has worked for you when engaging your real estate leads and clients via a newsletter? Share in the comments below.
---
Want to raise your marketing game?