In today's Agent Insights post, Margaret Woda - a REALTOR® / Associate Brokers in Crofton, Maryland- offers agent advice about how HGTV has made your job, as a real estate professional, easier.
Here's Margaret: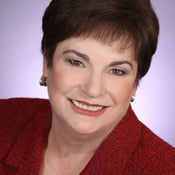 There are just as many opinions on this topic as there are belly buttons... no two agents work with the exact same clients, in the exact same market, or have the exact same experiences. From my point of view, however, HGTV makes my job easier.
Quicker decisions

Buyers are more willing to make a buying decision after seeing three homes, because that's what they've been trained to do by HGTV.



More confidence in the agent

Buyers are more comfortable relying on me to negotiate their offer with the listing agent, because that's what they've seen on HGTV.



Willingness to purchase fixer uppers

Buyers are more likely to consider a less-than-perfect home, because they've seen on HGTV how easy it is to re-do a home completely in just 30 minutes. (Tongue in cheek, of course.)



Repairs and Updates

Sellers are more willing to make repairs and updates prior to putting their homes on the market, because that's what home sellers do on HGTV.



More investment in staging


Sellers are more likely to invest in staging, because they've seen the before and after difference of staging on HGTV.
HGTV isn't going away any time soon, so we might as well focus on the ways their shows can help us. That makes it easier for us to dismiss the things that may be different in our own market, such as the crowds that always visit that first open house (which rarely happens in my market).
We can learn a lot by asking buyers which show is their favorite.
If it's Property Brothers, for example, I ask if they have anyone to transform a "handyman special" for them. If their answer is "No," then I would ask if they'd prefer to buy one in "before" or "after" condition.
If they prefer Love It or List It, I now ask if they want to stay in their own neighborhood when they move, the way many home owners do on that show. If not, I ask every potential home buyer what they like or dislike about their current neighborhood, because neighborhood does seem to trump home features on Love It or List It. In fact, most Crofton area home sellers really do want to stay in the area - perhaps a bigger or smaller home - unless they're relocating out of the area.
Note: the article was originally published on ActiveRain.
Learn more about Margaret on her website: www.margaretwoda.com
---
Like this post? There's more where that came from!
Download a free copy of our 37 page Agent Insights eBook: