Real estate agents have a lot in common with entrepreneurs. Both make the decision each day of whether or not they'd like to be successful. This is why having a productive morning routine is so important to your real estate career. We've outline tips below to ensure you maximize your productivity each morning.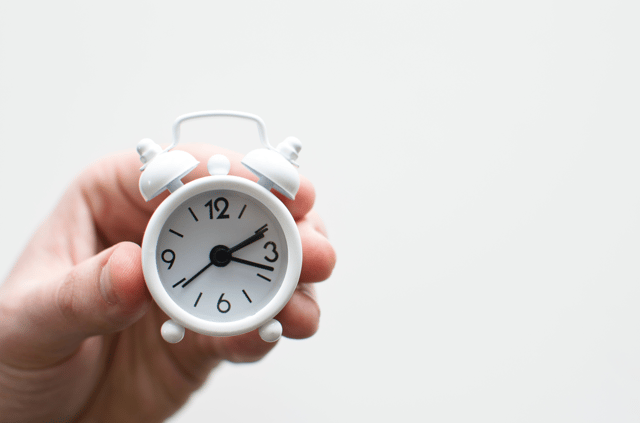 Make sure you are doing these six things each morning:
Top producing agents consistently advise that they interact on social media every morning. In an article from Salt Lake City agent Justin Brohm, "Daily Habits of 8 Top Real Estate Agents," several agents noted that the dedicate time each morning to interact on social media. Be sure you like, comment, or follow any leads that have interacted with your social media plaforms from the prior day.
2. Get Informed
Being informed of real estate industry news and trends will strengthen your credibility with colleagues and clients. Be sure to read the latest news for any niche markets you work in. Work with relocations? Stay up to date on the latest news for mergers and acquisitions. Do you specialize in green homes? Be sure you check out news on the latest environmental news and green home technologies.
3. Check-in on Your Pipeline
The biggest factor in lead conversion is response time. In fact, a study by Leadresponsemanagement.org found that the odds of contacting a lead decrease over 10 times within the first point of contact. Each morning, be sure to check in on all new leads that entered your pipeline the previous night. With Zurple agents can send instant, personalized email and text messages. Every time a lead enters your pipeline, Zurple will followup within five minutes.
4. Outline Your Goals
Each morning you step into your office, you are flooded with requests from others. These requests can come from new leads, current clients, to other members of your team. Before you start scanning through your inbox, take a deep breath and outline what you'd like to accomplish today. Don't just think of what you'd like to accomplish that day, but actually write it down too. This will keep you on track to accomplish your own goals, without getting sidetracked by one project.
5. Plan for Your Next Sale
As a real estate agent, your questions should always be, where will my next sale come from? Top producing agents keep lead generation top of mind. In the earlier half of your day, start thinking about how you'll generate your next sale. Maybe you generate leads from social media, search engine marketing, or in person referrals. Studies have found that we as humans have a limited amount of willpower. That willpower decreases throughout the day as we work. In order to set yourself up for success, designate a couple of hours each morning to lead generation.
6. Take Time for Yourself
Everyone's morning routine is different. Some individuals prefer to work out in the morning, others prefer to meditate, while some simply enjoy a cup of coffee. Whatever you enjoy after first waking up, make an effort to do it each day. Doing what you like first thing in the morning will remind you that you are in control of your life. You will go about your day feeling empowered and ready.
---
Feeling overwhelmed? Zurple can help. Our lead generation software takes tasks such as lead follow-up and CRM management out of your hands. For each lead you or Zurple generates, Zurple will follow up with a personalized text or email message. Our lead priority ranking feature will then let you know when it's time to contact a lead, or when they're ready to convert. Take the time out of time intensive lead generation responsibilities with Zurple. Request a Zurple demo below: