In today's Agent Insights post, Ashley Cox - a Real Estate Agent in Dallas, Texas - talks about top myths about real estate agents.
Here's Ashley: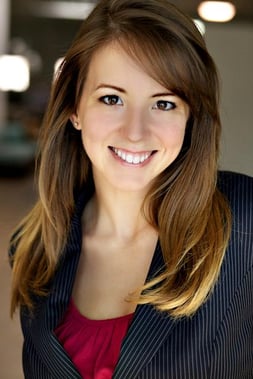 There is no doubt that the experiences of family and friends impact our decisions greatly. We value the opinions of those we love the most and when they have a bad experience, it's easy to draw assumptions about the culprit, whether actual or misconstrued.
Real estate agents aren't above this. In some circles, we have a bad rap. But if you take time to read this post, you'll learn about our commitment to valued relationships and field of expertise.
Real estate agents are always late for appointments.

Not so. No matter what the profession is, being late is not acceptable. We don't appreciate lawyers, inspectors, cable reps or clients being late, so why would we practice habitual tardiness? Unless an unexpected mishap crosses my path, I am early to appointments and take my time to be thorough with presentations, showings, questions and closings.

The more a client pays for a house, the more a real estate agent makes.

Perhaps. While there are money hungry individuals in every industry, Realtors abide by a strict Code of Ethics. Altering the purchase price by a few thousand dollars impacts my purse only slightly after commission splits, office dues, association fees and E&O (errors and omissions insurance) contribution. I could care less about what I walk away with at a closing. My goal is to attain a happy client that shares their good experience with friends and family.

The less commission a client pays as a seller, the more s/he makes in sale.

Nope! Not only a reduced commission lends to the idea that a client does not value the livelihood of another person, s/he'll walk away with a different number and a headache. Discount brokerages offer their services to a very select group of people that would ideally have a very specific situation in terms of their selling needs. Many times these brokerages do not carry as much exposure for their listings as full service brokerages and a client may find that the listing process can be drawn out.

Agents must show homes on demand.

Wrong again. We're not tour guides at beck and call. Unless we're under an agreement about representation, we're not likely to drop our daily to-do's to pick a client up and cart him around town without having met. Let's work something out - if a client is in the market, I'd love to help! Our time is just as valuable as anyone else's. I'm sure my client and I can find a time that works for both of us.

Real estate agents get kickbacks.

False. This is against the law. We take tests and have mandatory education regularly, part of which highlights RESPA - the Real Estate Settlement Procedures Act outlawing kickbacks since 1974. We don't get paid when you use a specific inspector, get a home warranty or close at the local title company. Nice try, though.

Real estate agents and inspectors fudge the facts.


Negative. Some real estate agents are comfortable with a lowly inspector doing minimal work and having minimal interaction with their buyer. Many, like me, offer a bullet proof list of inspectors - the ones who are trusted and valued with years of service for a client to interview and choose from. Agents and their brokerages can be held liable for false information. I insist on a thorough inspection and go over the terms of an inspection report and what that would mean to my new homeowners. After all, why would my client NOT want to know?

Real estate agents make too much money.

On the contrary! The average income for a real estate agent sat at $39,800 in 2013. When you take into account all of the fees that are associated with the business, you'll think twice. I'm talking office fees, MLS fees, membership dues to NAR, TAR and MetroTex (Dallas County), lockbox and sign fees, gas, supplies, insurance, etc. It's a much less "fruitful" field than some would think.

Agents sell their own homes for more money than clients'.

Not even. We work with sellers to understand the reasoning for informed and effective pricing. Emotional ties and personal pride in a property interfere with your ability to see the market like we do. And with this, we practice what we preach. Why would we want to waste time and effort of overpricing our home, if we're busy with clients' needs?

Real estate agents should tell buyers about ethnic makeup, crime and schools in a neighborhood.

It ain't so! Enter in the law, again. Protected classes (race, color, sex, etc.) are covered in the Federal Fair Housing laws and are not to be discussed. My best advice to a buyeris to visit the property at all hours - try 8:00 AM Monday, 11:00 AM Saturday and all hours in between. Investigate online. The buyer will get to know the pulse and traffic of that neighborhood and whether it suits him or not.

Agents will say anything to make a sale.


Absolutely not! Misrepresentation is a no-no. As with Myth #2, my goal is to create a happy experience and smooth transaction for a buyer and his friends and family. Whether a buyer likes a house or not has no impact on my feelings - this is one of the most important financial decisions he will make! Let's make it a good one.
We've all made mistakes and had a learning curve while getting experience in our careers. The services we as real estate agents offer, are vital for a smooth transaction of our clients. Let's debunk all the myths by showing how professional, ethical and knowledgeable we are.
What myths have you heard the most? Share in the comments below.
To learn more about Ashley, visit her website: www.dfwahomes.com.
---
Want best advice from other seasoned real estate pros?