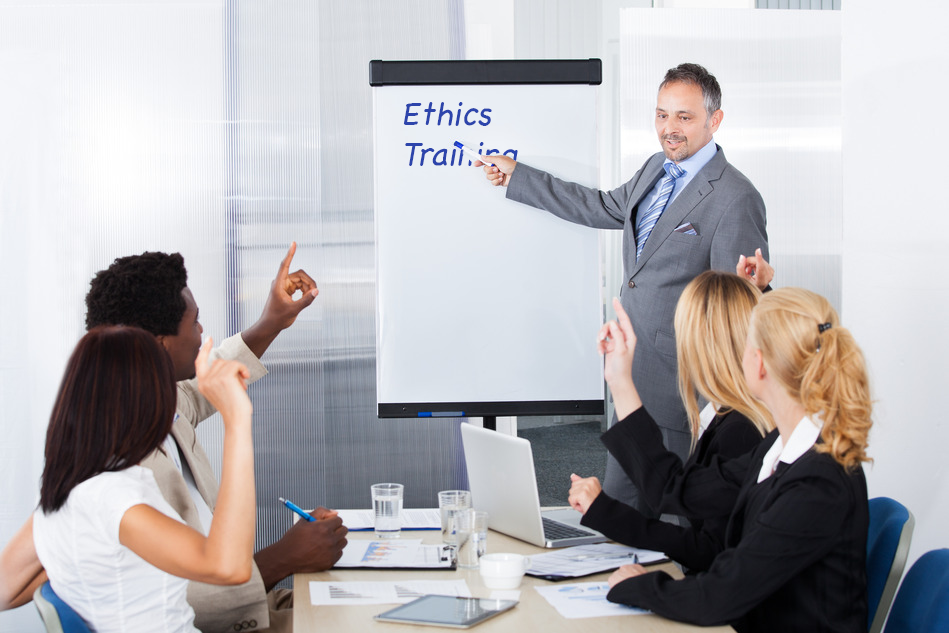 Real estate agents have a great deal of responsibility, not just when it comes to helping buyers and sellers through their transactions - but when it comes to acting ethically. Ethical behavior includes being open and honest, protecting clients and acting in their best interest, refraining from misrepresentation and cooperating with other real estate professionals to make transactions as smooth as possible. In many cases, it's as simple as following the golden rule and treating others the way you want to be treated, but in real estate - not every situation is that simple.
As a Broker, it's your responsibility to make sure the agents on your team, who are representing your brand, embrace the real estate ethics and incorporate them into their day-to-day interactions with leads and clients. In order to provide current agents with refreshers and to bring newer agents up to speed, use this training outline to develop a comprehensive ethics training course.
Real Estate Ethics Training Outline:
Define ethics:

Ethics are defined as a system of moral principles and are designed to serve as rules of conduct. The word "ethics" is quite vague, so it's important to define individual standards in order to provide agents with a clear understanding of what is expected of them. You can use the National Association of Realtor's Code of Ethics to guide your discussion.



Give examples:

Prepare specific examples of ethical and unethical real estate behavior and ask your agents to identify which side of the spectrum each falls under and why. Start with a few easy ones, but be sure to incorporate circumstances where the lines are a bit more blurred to really make them think about the impact of their decision. For example, if you ask agents whether or not it is ethical to represent a buyer and seller in the same transaction without disclosing your position to clients, they will likely know that situation is unethical. On the other hand, if you present an example where agents intentionally dedicate less time to first-time home buyers because they are looking for properties in a lower price point, you might get mixed answers as to whether that behavior is ethical or not. The goal is to help agents learn to take pause before making decisions that will impact their clients so they make well-thought-out decisions that are in everyone's best interest.



Talk about consequences:

Present situations from a buyer and seller's point of view to help your agents understand the larger implications of innapropriate behavior. For example, if you're an agent representing a buyer and, based on your own research and expertise, you know the listing agent neglected to disclose something critical about the property or failed to provide required paperwork, it's not ethical to let it slide. Ignoring that type of behavior can set your buyers up for long-term property issues or sometimes even legal issues down the road.



Discuss how to handle real-life scenarios:

Even if your agents have outstanding ethics, they will undoubtedly be faced with a situation where an agent, lender or broker they're working with is not so dedicated to upholding their moral values at some point in their career. When this happens, your agents need to know how to react. Unfortunately, based on real estate forums chatter it appears that agents often see other professionals making poor ethical decisions but choose not to report it. Neglecting to report this type of behavior is not only damaging to the consumer, it is ultimately damaging to the industry as a whole.



Encourage your agents to confront colleagues who are not acting ethically, and if the guilty party refuses to comply, to report the bad behavior to a governing authority.

The process of reporting ethics violations varies state to state - so be sure to cover exactly what your agents need to do if they find themselves in the middle of an unethical situation.
Providing thorough real estate ethics training to your agents will not only make them more empathetic to their buyers and sellers, it will protect the brand and reputation of your brokerage.
Do you have formal ethics training in place? Why or why not? Share in the comments!
---
Take your brokerage to the next level with our
free branding worksheet: