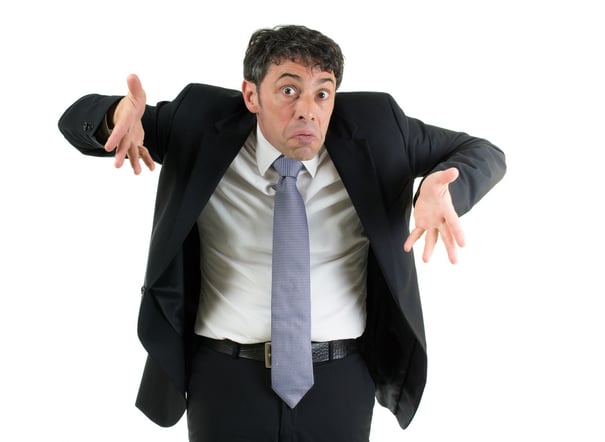 Business growth strategies and marketing ideas are great - but in addition to learning what to do to become succesful, it's also important to learn what NOT to do to.

In fact - some of our most popular blog posts have been focused on exactly that. Check it out!
Popular 'What Not to Do' Blog Posts:
Don't Unsell Your Real Estate Services
There are lots of ways you can shoot yourself in the foot as you're working through a real estate transaction. Read this to learn how to avoid creating conflict and keep things running smoothly.


7 Bad Habits All Real Estate Agents Should Avoid
There are some common agent faux pas that can harm your business. Read this to learn what those bad habits are and make an effort to avoid them to keep your leads and clients happy.


17 Bad Habits of Unhappy Realtors
From poor social skills to a lack of focus, this post touches on common traits shared by agents who are just plain unhappy. Read this to make sure you're not an active participant in these bad habits!


Bad day? Read this...
Sometimes you have a rotten day that puts you in a bad mood and makes it difficult to keep pushing forward. If you're in a slump, read this for some great advice on how turn your situation around.


The 5 Biggest Mistakes I've Made as a Real Estate Agent
Learning from experienced professionals is one of the fastest ways to propel your business forward. Read this to get insights from a veteran agent many years to reflect on.



---


Like these Agent Insights posts? Download our free ebooks!
Agent Insights - 1st Edition Agent Insights - 2nd Edition



---

How to Become the Worst Agent Ever (April Fool's Post)
Though this is meant to be cheeky, I heard from a handful of agents that some of the items outlined in our April Fool's post are unfortunately true. Read this and make sure you're not one of the offenders!
---
Are you making mistakes at your open houses?