You get tons and tons of real estate leads online, right? On a good year you would close maybe 10% of those? Then what about the other 90%? What kind of purgatory are these leads condemned to? Do they continue living in a studio apartment? Everybody needs a home!
How Do I Leverage My Old Cold Leads Into Sales?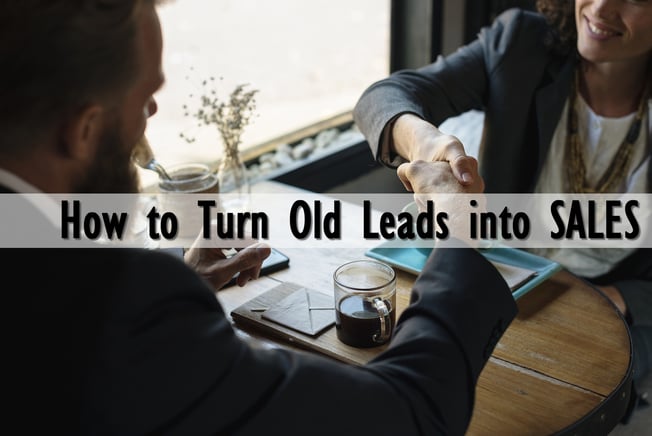 1. Facebook Posting
One of the best ways to keep your leads that have gone nowhere warmed up is to continue to nurture them on Facebook. Be sure to always include a call-to-action email asking leads to "Like" you on Facebook (or your preferred social media platform). The worst way to re-engage a lead is to message them out of the blue while they are cold.
2. "Feeler" Emails
Another way to gauge the temperature of one of your real estate leads is to send a feeler email. Most CRMs will have a template for "just checking in" emails. These are great tools to use as the foundation of a more personal email. To foster a more natural relationship, re-word the email template provided to you so it sounds like you are saying it yourself. Most leads will be able to tell a stock email vs genuine message.
3. Listing Alerts
Zurple is a company all about statistics. We love looking at our email campaign stats because it tells us how effective (or ineffective) email campaigns are. The most reliable number we receive for "open rate", the rate at which emails are opened vs unopened, are for listing alerts. Specifically, we send property update notifications that notify leads of new properties on the market, based on their search criteria.
4. Importing Your Database into Your CRM
If you haven't yet, we would highly recommend importing your database into your CRM. This includes all your friends, family, and past clients. We don't know about you, but we would prefer a referral over an internet lead any day. They are more likely to forward your email marketing to a person looking to buy a home, or tag a potential home seller in a Facebook post about curb appeal. Not only that, importing your database from an old CRM to a new CRM can potentially re-engage a cold lead into looking at homes on your site again.
These "cold leads" are still leads and should be treated as such. With the Zurple software, we will intelligently communicate with all your leads until they are ready to raise their hand and say, "I am ready to move!". Let us re-engage them for you, and you do the rest!
---
Would you like to increase your lead conversion rate? Click below to request a demo!