When it comes to making a purchasing decision, consumers go through a process – coined by inbound marketing company, Hubspot, as "The Buyer's Journey."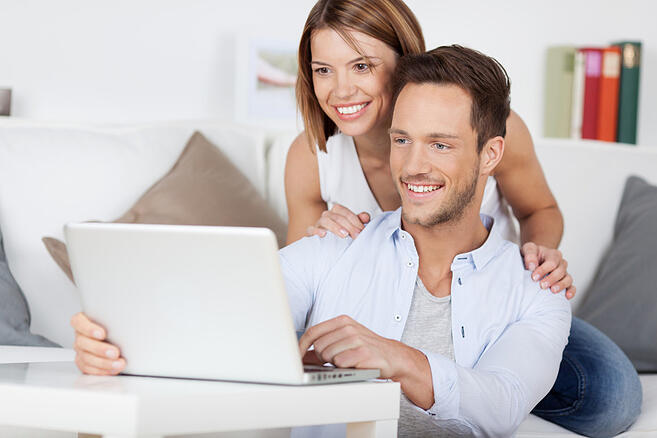 In this article – we're going to take a look at each stage of the buyer's journey, discuss how it impacts the home buying process and your real estate leads and provide ideas on how you can use each phase as a guide to help you maximize your effectiveness in generating and converting new buyer leads online.
This journey is made up of three stages:
1. Awareness Stage
In the awareness stage, the buyer has realized and expressed symptoms of a problem or opportunity.

What your leads are thinking...

Think of this stage as a symptomatic stage. Let's say, for example, a potential homebuyer has realized that paying high rent is becoming increasingly frustrating. They are at a point in life when making an investment with the potential to build equity is starting to become a priority. Perhaps they have recently gotten married, or are coming up on the end of a lease and are going to have to make a decision on what their next move will be within the next few weeks or months.
At this point, leads are looking for basic information that correlates to their specific situation. An example would be looking up benefits of renting versus buying or investigating whether or not it's statistically beneficial to buy a property when relocating to a new city.

How you can help attract leads at the Awareness Stage...


In the awareness stage, your lead is nowhere near ready to choose an agent. In fact, they haven't even decided if it makes sense to commit to buying yet. But, you still have an opportunity to be helpful and influential by providing information someone in this situation would be searching for – whether it's tips on a successful relocation or information on home equity vs. other types of equity. This type of content is great in blog format. When you publish these types of posts, known as "top of funnel" content, use keyword-rich copy to gain visibility and drive the right type of leads.
2. Consideration Stage
In the consideration stage, the buyer has clearly defined and given a name to their problem or opportunity.

What your leads are thinking...

Now, your lead has decided that purchasing a property is almost definitely in their future, but they still aren't ready to pick up the phone and call an agent. At this point, they are working on making critical decisions on location and are looking for information on how to get started with the process. They may also be mulling over what their life would look like in different areas – considering things like how their commute would be impacted, whether they want to be a city-dweller or suburbanite and whether they would prefer a condo or single family home.

What your leads are looking for...

Now that your lead is committed to the idea

of purchasing a home, they want to understand what all of their viable options are. At this point, your lead may be looking for mortgage calculators that will help them clearly define a budget or they may be doing research on interest rates and what types of financing are available. Furthermore, they will be looking for data that will help them start to hone in on more specific details regarding location and housing preferences – searching things like "city vs. suburbs" and "condos vs. single family homes".

How you can help engage leads at the consideration stage...

Once again, you can attract the right types of leads by serving as a valuable resource and community expert. Consider putting together comparative data on different local areas that will help potential homebuyers decide between City A and City B, write a blog post that provides details and statistics on local schools in your area, or offer content that helps buyers choose which financial options make the most sense for their current situation.
3. Decision Stage
In the decision stage, the buyer has defined their solution strategy, method or approach.

What your leads are thinking...

Now your lead is fully aware of the viable options and is ready to start digging deep and making some serious decisions. They have narrowed their search to a couple of specific areas, have a budget in mind and are settled on what type of property they'd like. Homebuyers are unique because even as they near a decision point, they may still take several weeks or months to search and collect information on their own in order to get a good feel for the market prior to bringing in a third party (aka an agent) for help. It pays to be patient during this time – be helpful where you can be, but don't push.

What your leads are looking for...

Your lead is searching for a specific type of property in a specific price range in a specific part of town. At this point, your local market knowledge really comes into play as a valuable asset to their journey.

How you can help convert leads at the decision stage...

At this point, you should be providing local market snapshots, details on available properties that match your lead's search criteria and data on average closing costs, property taxes and mortgage payments for your area. The goal at this point is to prove that you are the best, most knowledgeable agent in your area in the hopes that your lead will come to you and ask you to represent them in the home buying process.
Relevance is directly correlated with effectiveness, so keep these stages in mind when developing your real estate marketing strategy for better results and bigger payoffs.
Editor's note: This blog was originally published in October of 2014 by Jessica Schweppe, and has been updated by Brian Lim in October of 2020 for accuracy, brevity, and comprehensiveness.
---
Our intelligent lead nurturing system assists leads throughout their buyer's journey.