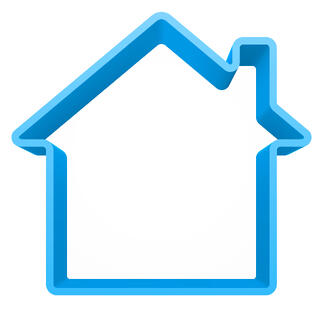 How do you design a great logo?
A logo is an important, yet at times overlooked, element of successful marketing. Agents who own their own brokerage or who are not affiliated with a brokerage that dictates their brand may find themselves overwhelmed when it comes to creating a great logo.

To get started, it's a good idea to spend a good amount of time thinking about your real estate branding goals. This will ultimately help you determine how you want to visually represent your brand in your marketing efforts. To do our part, we are revealing three success secrets that will help you design a killer real estate logo for your business.



Modern is a must


Your logo is a visual representation of your real estate brand. An outdated logo can raise questions as to whether the way you do business is also outdated. Having a modern logo will help you accomplish two things; One, it will help you stand out from your competition, particularly those using not-so-modern logos and two, it will speak to your clients and show them you understand the modern consumer.

Can you think of any big businesses that have recently re-created their logo to update their brand? Netflix, Yahoo, USA Today and Ebay have all gone through major logo redesigns in recent years.



If you take a look at the original USA Today logo and compare it to today's version, you'll notice that the original version has a lot of more detail and is hard to read at smaller sizes. The middle logo, which represented the brand for two years, was simplifiedbut still had quite a bit of detail in the graphic. The final and most recent version is clean, modern and simple – making it versatile for multiple mediums and sizes.
It's gotta look good everywhere


That brings us to our next point – you must consider all the different use-cases and variations of your logo.

Let's re-examine USA Today's most recent logo. It's very basic, uses just two colors and easily fits into multiple shapes and sizes. It also works well on all mediums – including print, web, mobile, social profiles and apps. While it may seem oversimplified, it's a great example of a modern, versatile design.

Be sure to consider that fact that your logo needs to fit into a variety of highly constrained shapes (think banner ads), and steer clear of anything that is too wide or oddly shaped. Long – tall or narrow – logos can be tricky, as they don't easily fit into profile photo boxes frequently used on social sites. You also have to consider mobile. Phones have much smaller screen sizes than the average PC and you need a logo that is still recognizable on a small screen.

Real Life Real Estate Example: Owen Properties


Owen Properties (Zurple customer) is a successful brokerage based out of Coronado, California. They are represented by a modern, attractive logo with a color scheme that both matches the company's website branding and illustrates the upscale nature of the brokerage. The formal font and simple but elegant details communicate a level of sophistication – a perfect fit for a brokerage that specializes in luxury properties.
Leave it to the professionals


It may seem simple to design a real estate logo, but hopefully this article has shown you that there's more to it than meets the eye (no pun intended). And so, it may prove to be well worth the investment to work with a designer or design group to create a beautiful logo that tells your business story. (TIP: Beware of 'online logo generators' as they can be highly generic and unoriginal.)
Ready to design your logo?
Download our case study and learn the 5 keys to a successful logo.