In today's Agent Insights, Massachusetts Realtor, Bill Gassett, talks about how he manages an effective real estate marketing strategy on limited time using content curation.
Here's Bill: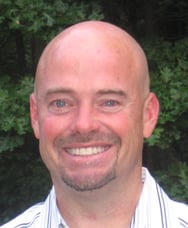 Content marketing can offer significant advantages to a real estate agent. It offers an inexpensive way to build your brand, drive traffic to your website and increase the number of leads that come your way. But keeping up a steady stream of content for site visitors is also a lot of work. If you are like most agents, you probably have your hands full with your real estate work, and therefore a limited amount of time to spend writing original content.
Try Using Content Curation
Content curation involves finding content on other sites and redistributing it on your own site. Curating content can be a great way to spread quality information, stay relevant and draw additional visitors to your site. You can also add commentary to the content when you post it, allowing you to establish your own perspective on whatever information you present.
It's very important to follow proper etiquette when curating original content from another site. You need to cite the source of the original information and link back to it when possible. It's also a best practice to avoid pulling the entire piece verbatim. Using brief excerpts is fine, but copying an entire article can hurt your rankings on search engines and make your efforts look questionable to site visitors.
As long as you attribute the source and use it to make something worthwhile for your readers, you can expect the original creator to appreciate the increased exposure, and your readers to enjoy your perspective on new information.
To help you build an effective content curation strategy, I took the time to list out all the resources I use to create content marketing for real estate. These are all great resources you can use to drive traffic back to your own blog site.
As the name implies - Listly will help you build an SEO optimized list of relevant content from multiple sources that you can share on your site. For example, as an agent in Massachusetts, I created a list of the top towns in the Metrowest area to share with my readers.



Storify



Storify allows you to serach for a term and pull information from all major social media channels. Here is another example of curated content for top Massachusetts communities for real estate.



Rebelmouse



Rebelmouse is another popular tool used by content curators. You tell Rebelmouse what information you want it to bring to you and the site will pull in a range of relevant social media and web content.



Tumblr





Tumblr is much like a blog site but social media is also integrated into the site.

Everything posted to Tumblr is tagged, which makes it fairly easy to find text and images related to what you are searching for.



Bundlr



Bundlr allows you to collect videos, tweets, photos and documents and put them together into one convenient "bundle". As an agent, you could have a lifestyle bundle, a neighborhood bundle and a listings bundle and you can share them with prospects and clients.
Pearltrees is designed to let you gather all of your interests in one place and it allows you to organize your page using categories. The end result is a tree with little pearls of wisdom on various topics.
For more details on each curation site, read Bill's original post.

Follow these content curation tips to save time and to streamline your real estate marketing strategy.


Learn more about Bill Gassett on his website, www.sellmyhomeinmetrowestma.com.
---
Want to learn more from other experienced agents?