Have you ever spoken to somebody on the phone that was using a script? Chances are you have, but did not even notice it. (Of course, the times you do notice it, it is fairly awkward) Today we answer the question: Should you use a script when calling real estate leads?
Last week our friend John Meussner, shared with us what you should put into a script. If we take a step back, the prerequisite question would be "Should I even use a script at all in my interactions with real estate leads?". The answer is yes, with a few footnotes.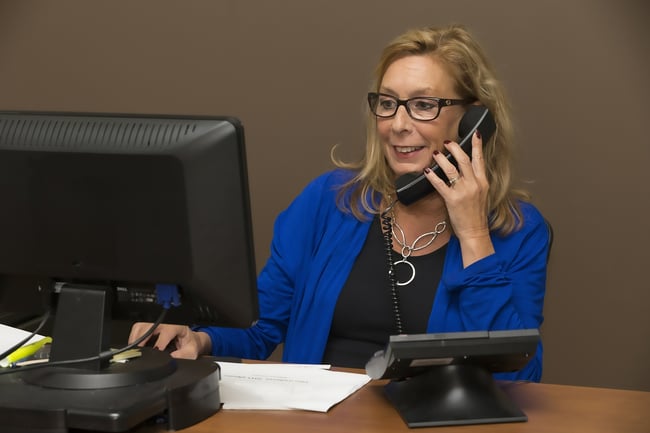 It is absolutely okay to use a script when you make calls. Think about the last time you were asked "How are you doing?". You have a "pre-canned" response. Most people will answer "fine, thanks" or "good, how about you?" and not even realize they have said that same thing to everybody else that asked the question. This is fundamentally a script. You have already internalized this response based on having the same encounter multiple times.
Here are some script tips:
1. Use it as a Guideline
There are many people out there that are strong at improvisation, and if that is your strength then cater to your strengths! A script can give you the benefit of maintaining structure in your conversation. It can also expell some of those unnecessary "umm"s in your natural voice. In the event that a lead does not answer the phone (which is common), it would be a great idea to have a script over freestyling your voice message.
2. Try "A/B" Testing to Measure Performance
The great part about using a script consistently with your cold calls, is you can use it to measure performance. Imagine putting out 250 different Facebook ads over the course of one week. Iif you get 70 leads at the end of the campaign from 70 different ads, how will you know what caused those leads to sign up? The same applies to your approach with cold calls. If after 250 calls using script A and 250 calls using script B you can use the results to put together the ultimate script!
3. Practice Makes Perfect
The more you use a script, the less you need to rely on it. The less you sound like you are reading from a piece of paper. The more confident you sound to your real estate leads. The more you sound like you know what you are talking about.
Additionally, there are plenty of scripts available online from other successful real estate agents. Use what is already proven to work!
4. Respond to Objections with Ease!
Home buyers, home sellers, and FSBOs will typically give you the same objections over and over. A good script can accomodate to handling and overcoming those objections. The most successful agents can address objections with finesse because they have heard the same objections before. A standard objection can be countered with a standard script to respond to it!
---
Looking for more Leads? Try downloading our FREE Lead Generation Guidebook!