A man cave is a separate room of a home regarded as a refuge or relaxation place for the men or man of the household. The cave is reserved for hobbies, work, and other activities without interruption. While women need their own space too, this Father's Day, we've dedicated a post to the most over the op man caves of all time (Check out our Mother's Day post here!).

Check out these celebrity man caves that have rocked the real estate industry:
LeBron Jame's Home Theatre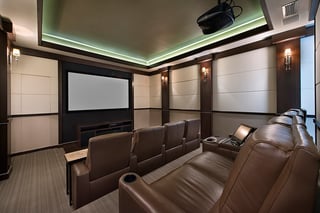 Photo Courtesy of Zillow
Although Lebron may have returned to Cleveland and sold his Miami mansion, we can all take a moment to appreciate his home theatre. Lebron is the father of one girl, Zhuri James and two boys, Bryce Maximus and LeBron James Jr.


Ashton Kutcher's Cave on Wheels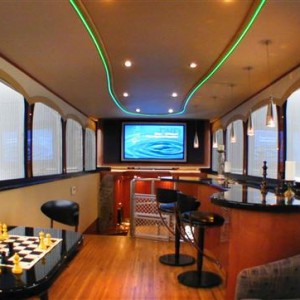 Photo Courtesy of Motor Trend Garage
Ashton Kutcher's preferred retreat is a mobile home, equipped with a bar and entertainment area. We're not sure why he choose a mobile home as his cave, but at least he can take it with him to his next property. Kutcher is father to two children with Mila Kunis, Dimitri Portwood Kutcher and Wyatt Isabelle.


Snoop's Classic Cave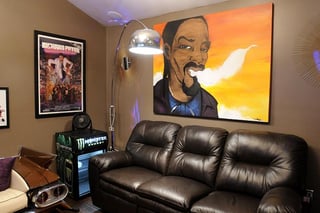 Photo Courtesy of DIY Network
Snoop Dogg (AKA Calvin Broadus Jr. or Snoop Lion) has a man cave with all the important features, including a mini fridge, car-couch, and custom memorabilia. Snoop D O double G is a father to a daughter, Cori Broadus, and three sons, Cordell Broadus, Corde Broadus, and Julian Corrie Broadus.


Dwight's Den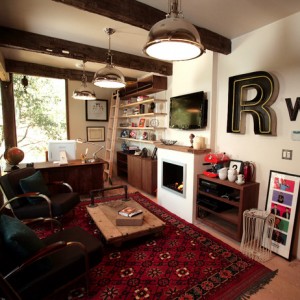 Photo Courtesy of Motor Trend Garage
Rainn Wilson "AKA Dwight from the Office." Rainn's traditional man cave includes a ladder, fire place, entertainment room. Rainn has one son, Walter McKenzie Wilson.


Jimmie Johnson's Fully Functional Garage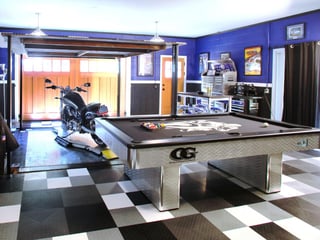 Photo Courtesy of DIY Network
Jimmie Johnson built this garage turned man cave for his own father. The man cave has racing memorabilia, a custom pool table, 3D television, and granite top bar.
---
Did you enjoy reading this blog? Get more great blogs like this one!