Human beings naturally seek out a mother figure for safety, care, and protection in times of danger. The process of buying or selling a home can be stressful, meaning clients often look for refuge in their agent. Great agents share many of the same traits as great mothers. (and it's not surprising that over half of all Real Estate agents are women according to NAR!) Today we celebrate not only mothers, but also mothers who are Realtors. If you're a mother, mother-Realtor, or just a Realtor®, you probably have a few or all of these admirable traits below!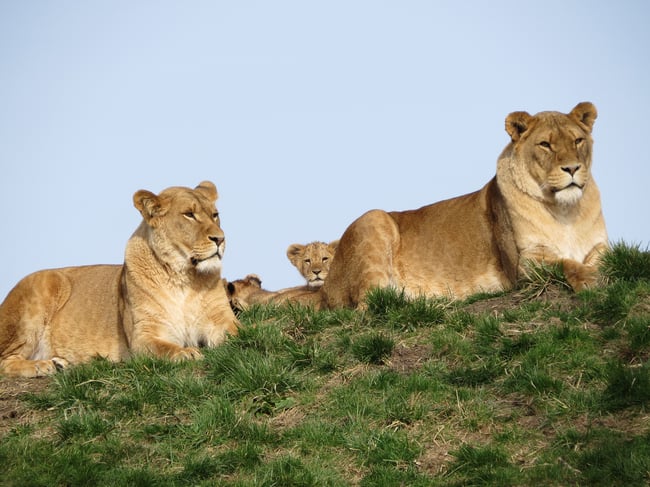 5 Traits Great Mothers & Great Realtors Share:

Integrity:
Knowing how to deal with all professional problems. Integrity is crucial to the real estate profession, because things can change last minute. Clients must be assured with sound advice and honest answers during times of stress.


Unconditional Love:
Mothers are the best example of love without bounds. While Real Estate clients are not the same thing as our own children, good Realtors know how to treat clients fairly. For the best Realtors, a client's attached commision is not the benchmark of how they're treated.


Ferocity:
As a child were you ever bullied by another person? Was your mother quick to stand up for you? Ferocity comes in handy for real estate negotiations. The best agents know how to take fight for their client's best interests, while remaining professional of course.


Patience:
Mothers want the best for their children and great agents want the best for their clients. Great mothers don't give up their children after receiving a poor grade or failing to make the varsity sports team. Great agents don't give up after a seller rejects their clients offer or on leads that aren't ready to become clients.


Composure:
Did you ever notice your mother's or own ability to remain calm in difficult situations? Have you ever broken an arm, sprain a leg, or get in a car accident, only despite your own frantic reaction, your mother remained composed? Or maybe your child was in danger, but you forgot about your own emotions until the problem was resolved. Great agents know how to remain (or at least appear) calm even during the messiest of Real Estate transactions.
Did you have time to celebrate mother's day this year? Were you too busy replying to leads' emails and texts? If you're working overtime just to keep up with leads, maybe it's time to try a different solution. Zurple can nurture leads on your behalf. Our Conversations™ software follows up with leads within 5 minutes of each lead's inquiry. Our data-enriched messaging technology references lead's previous online home search history, including properties and neighborhoods viewed. Best of all, leads don't detect automated follow up, as each text and email is personalized.

---
Save time and let us nurture your leads: