It seems like lately, shows such as HGTV's Flip or Flop have inspired numerous For Sale By Owners (FSBO) to go out on a limb and sell their home on their own. Most agents already know the struggle of converting FSBOs, as each lead already received countless calls each day. Although cold calling FSBOs may be a bit difficult, prospecting through tactful strategies will increase your conversion rate. Contrary to some beliefs, FSBOs are often the warmest of all Real Estate leads. After all, many attributes of FSBOs make them easier to convert than regular seller leads, including their readiness to sell and the difficulties they're likely encountering. Use this cheat sheet to begin finding and converting leads.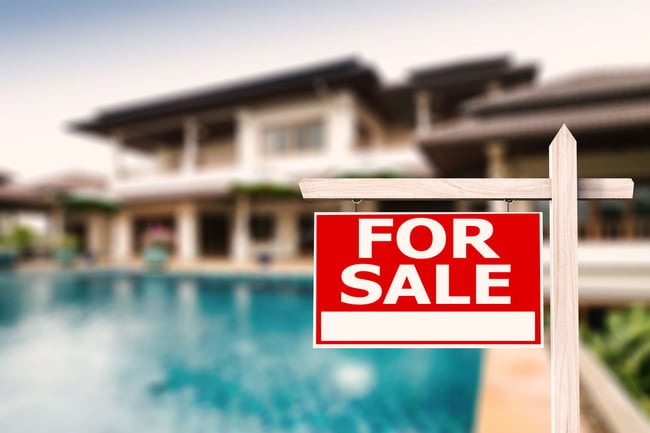 How to Find FSBO Leads


Online Residential Real Estate Sites
Sites like Craigslist, ForSaleByOwner, and Zillow's For Sale By Owner, and Zillow's Make Me Move are plentiful with FBSO listings.

County Delinquent Taxpayers List
Use either your county's administrative offices or a data provider to access a list of delinquent property taxpayers in your area. Create a supplemental marketing campaign to start nurturing these leads.

Facebook Groups
Join Facebook groups for FSBOs and relevant to FSBOs such garage & estate sales and DIY home improvement. Then post relevant blog articles within the group that link back to your site. This is an easy way to gain a following from local leads.

Hyper-Local Ad Space
Hyper-local advertising is the practice of targeting consumers within a specific geographic area. Many local businesses are profiting off of hyper-local ad space advertising. Hyper local advertising allows local businesses to connect directly with local consumers as opposed to the mass-market. Pinterest ads or "promoted pins" allow ad managers to target pinners locations. Facebook ads allow users to create target audiences based on those who live in specific zip codes, states, and cities. While Google Adwords allows managers to choose specific geographic locations.
In need of qualified seller leads? Zurple uses hyper-local advertising to generate the most qualified leads in your target market. We take the guess work out of Facebook and PPC home worth ads with our campaign oversight and analysis, so you spend less time and money online.
How to Convert FSBO Leads

Research Leads First
Doing some basic research on leads through Google isn't stalking, it's prospecting! You'll feel confident during your first phone call if you know a bit of background history on the lead. Name dropping the lead's hometown, favorite tv shows, or alma mater will help you connect easier.

Research the Listing First
Check your MLS for the FSBO property. Previous selling prices will provide insights into why the lead chose to sell their home.

Be Open to Negotiation
Inman writer Teke Wiggin suggests agents offer to reduce their commision fee if the prospective client finds the buyer themselves. Another option Teke suggests is to include offering a limited-service listing option.

Don't Be Easily Discouraged
If a FSBO turns you down right away, over free advice. In a friendly, non-pressured tone advise them on what you'd do to sell their home if you were in their shoes. Always be ready to listen to the leads' stories, comments, and concerns.

Follow Up After Contact
After speaking with a FSBO, connect on LinkedIn, call to check in on how they're doing. Also check back in on the listing to see if the asking price, pictures, or marketing copy changed.


---
Convince more FSBOs they need a real estate agent with this free infographic, "5 Reasons Why You Need a Realtor." Agents can easily ad in their brokerage logo and contact details, then share instantly on Pinterest, Facebook, email, and other channels.

Send FSBOs a visual reminder to leads as to why they're in need of your services.