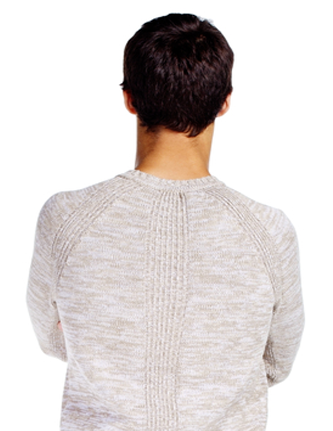 When you put a lot of work into sending out a great real estate newsletter or email campaign, it's disheartening to check the stats and see your open rate is dismal and your click-through rate is even more bleak. But what can you do to engage your recipients and boost those numbers?
5 steps to increase your real estate email performance:
Make sure your emails are CAN-SPAM compliant:

If your emails never actually make it to your recipient's inbox, your campaigns will suffer. Follow these simple guidelines to make sure all your messages have the best possible chance of making it through to your contacts:

- Make sure your identifying information (from, to, reply-to) is accurate and truthful
- Create subject lines that accurately represent the content of your message
- If your message is an ad, make sure it's obvious
- Tell recipients how to reach you and how to opt out of receiving future messages from you
- Honor opt-out requests quickly



Follow email best practices to increase deliverability:

Following the CAN-SPAM rules is a great start, but those guidelines aren't a definitive guide on how to keep your messages out of SPAM. You should also be mindful of these email best practices from SendGrid:

- Avoid SPAM trigger words and phishing phrases





- Include a plain-text version of your email if you send HTML emails
- Always use permission based (opt-in) marketing techniques
- Be mindful of your text to image ratio (general rule: 2+ lines of text per image)
- Make sure your email has not been blacklisted for bad behavior (click here to check)



Play around with different subject lines:

Much like creating killer real estate blog titles - finding a top performing subject line requires imagination, creativity and - let's be honest - a little bit of luck.

ExactTarget suggests using these guidelines to craft exceptional subject lines:

- Make it actionable (e.g."See what your neighbor's house sold for")
- Be clear and straight forward (give recipients an immediate reason to open the message)
- Stick with 45 characters or less and lead with the most important info
- Use personalization if you have an appropriate tool in place to do so

We've also found that subject lines that create intrigue by asking a question or sharing a startling statistic tend to perform well.



Clean up your recipient list:

There are several reasons why it's important to keep your email list clean and updated - the most important of which is delivery rates suffer dramatically if too many of your emails are deemed undeliverable. If that happens, you're much more likely to end up in SPAM more often and you could even risk being blacklisted.

To keep your list clean:

- Make sure you're using proper opt-in marketing practices
- Honor opt-out requests quickly
- Opt out email addresses that are consistently bouncing or those who have been unresponsive for
a long period of time

Following these simple steps will help you maintain a healthy email account and good sender reputation - thus increasing your delivery rates.



Send more relevant content to smaller groups:

This is an area where a lot of agents fall short. If you send a vague message about a specific neighborhood to a large and varied lead group, you're likely not going to get a very good response. On the contrary, if you send that same message to a highly targeted group of recipients who have expressed interest in that area, you're likely to have fantastic results.

Use contact variables to divide your email list into segments (buyers, sellers, leads in specific zip codes, clients, colleagues, etc.) - then cater your messages to specific lead groups for best results.
Start incorporating these email best practices into your marketing and you'll see better email metrics in no time!
---
Ready to get started? Use our reply-optimized email templates!