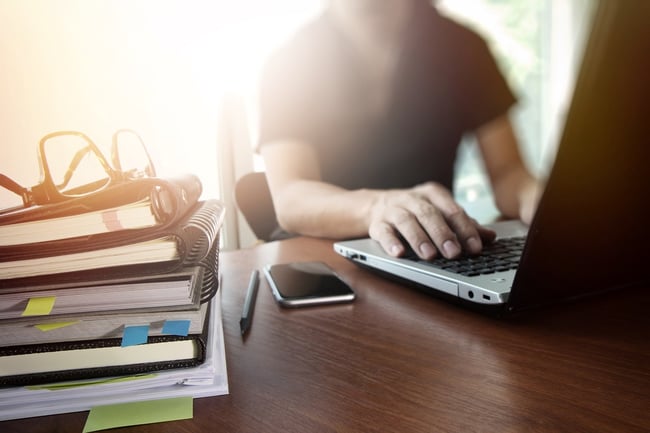 Did you know that 81% of Americans text regularly? Or that Americans are twice as likely to text as they are to call? With text messaging being such a large and important way that we communicate, it's critical that real estate agents are able to take full advantage when it comes to lead engagement. While emails and phone calls are fantastic communication formats, text messages will put you in your leads face directly.

Since text messages are such a preferred method of communication, Zurple has created a text message system to better connect real estate agents to their leads. The Mass Text feature in the mobile Back Office will give agents a mechanism to create and send custom messages to groups of your contacts, or individual ones. Send SMS messages based on:
Lead Status - Categorize your leads based on whether they are; new, active, or if they have communicated with you to name a few options.

Transaction goals - Whether your lead has buyer or seller goals, or both.

Customized

Lead Groups

- Segment leads based on your preference.

Priority ranking

- Your hottest leads put right in front of you.

Location search - Geographically group your leads.

Price range and bedroom count - Group your leads based on listing preferences.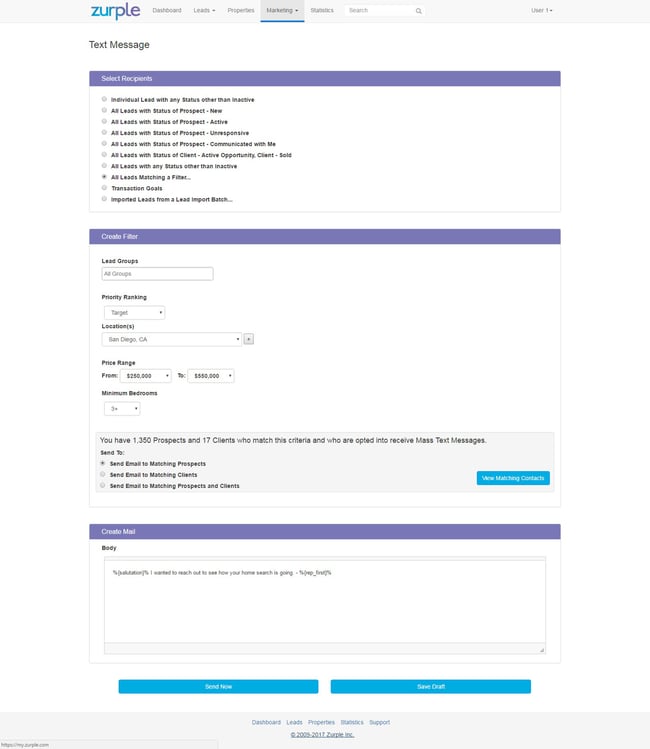 This feature also allows you to track sent messages and lead replies in your mobile Back Office. The response that your contact sends will conveniently be sent directly to your mobile phone allowing you to communicate in real time with your lead. This system is the quick and easy way to stay relevant with your leads.
Here's how this feature benefits agents:
You won't need to individually text your contacts through your phone, you can set up a mass text blast like an email to entire groups of your choosing.

You'll have the ability to manage contact interactions all from the Back Office, meaning no sifting through your phone.

Efficiently ask for appointment times, check in with your leads, or even wish your contacts a happy holiday.

Most importantly, you'll stay top-of-mind with your leads using their most used method of communication.
Take full advantage of this convenient and fast communication tool that your leads are using right now! While there are already many lead-closing features in the Zurple toolkit, the most important consideration is to stay in front of your leads.
---
To see how the whole Zurple ecosystem can help you stay relevant and close deals, schedule a brief chat with a team member today!