This St. Patrick's Day has got us in a superstitious mood. Whether or not you believe in good luck, things tend to go our way when we start with positive thoughts. Find your pot of gold this spring season with these ten tips.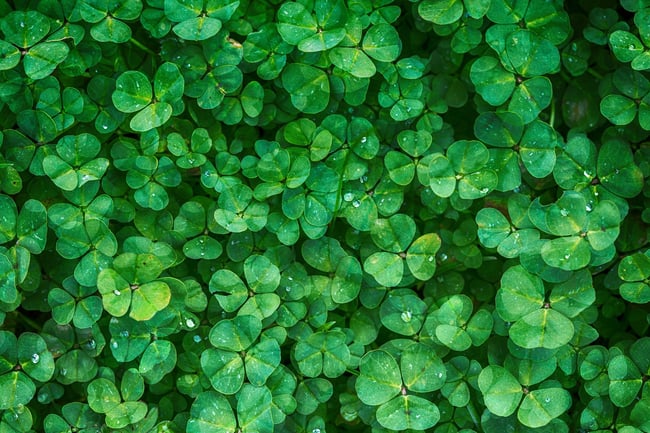 Get Lucky in Real Estate by Doing these 10 Tips:


Act on Chance Oppurtunities

Real Estate can be risky, but those who don't take risks miss out on opportunities to reap benefits.

Look for signs of of markets heating up, such as an increase in local restaurants and shops, lower crime rates, and new infrastructure projects. Gaining foothold in these markets will make for a prosperous real estate career.

Stay in Contact with Old Leads

You never know when luck might pan your way and a very old contact reaches back out.

Price Homes with the Number 7

The number 7 is lucky in Western cultures, especially in the state of Nevada! According to residential real estate expert, Brendon DeSimone, listings with a 7 before the zeros are 37 percent more common in the state of Nevada, than any other states.

Feng Shui Before Open Houses

An ancient Chinese philospophical system, Feng Shui harmonizes humans with the surronding environment. Whether or not Feng Shui is real or psuedo science, it does open up rooms and get dust off furniture.

Stay Up to Date

Knowing market forecasts will increase your brokerage's chances of luck and increase your credibility with clients.

Avoid Sellers on the 13th Floor

Whether or not you believe the number 13 is bad luck, it still repels buyers. It's one thing to suggest to others it's okay to live on the 13th floor and another to actually do so yourself.

Bury the Statue of St. Joseph Under Your Brokerage's Office

Burying a statue of St. Joseph, the patron saint of Real Estate, underneath your home is said to help sell your home. We don't see why he couldn't help your brokerage!

Always, Always Ask for Referrals

You never know when luck might turn your way and a client knows of another buyer or seller. Never be afraid to ask!

Exit the Home the Way You Came In

According to an old Irish superstition and Apartment Guide, you should always leave a home from the say door you entered. Doors symbolize transition from one place to another, and presumably from one life stage to the next. When showing a home with a seller, be sure to exit through the same door to increase their odds of getting the home!
---
Get Lucky with Zurple this Spring Season: