Good search engine optimization can act as a lead magnet for your website - but it doesn't happen overnight.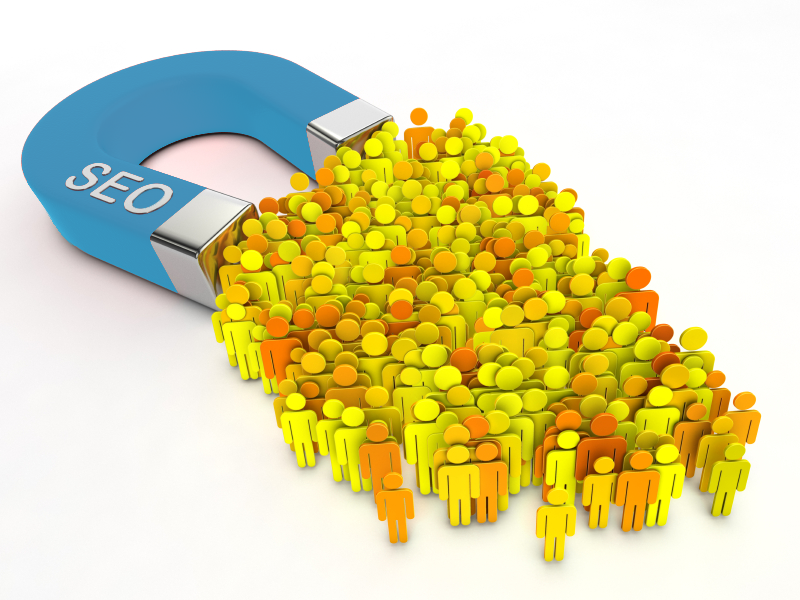 Being discoverable by search engines can provide huge benefits to agents looking to maximize their online presence. This is largely due to the fact that today 92% of all consumer home searches begin online. In order to reap the benefits, you need to take a critical look at your IDX website, corporate site and or real estate blogs to make sure you're making the most of your digital footprint.

Recently, we discussed the importance of Google visibility and have covered proactive steps you can take to make sure your site is showing up in search results. Now, it's time to dig a little deeper and talk about keyword optimization. This article will cover how you can use keywords to grow your online presence and drive more traffic to your website. Let's start with the basics:
Keyword definition:
A keyword is a search term that you want to target with the content on your website.

Real life example:
The goal of keyword targeting is to get your content to rank on the first page of Google's search results (as well as other search engines) when someone searches your keyword. For example, one of the keywords this article is targeting is "Real Estate Tools". You'll see that term both in the blog title and in the blog text itself. (Note that a "keyword" will most likely consist of more than one word)


Here are 3 simple steps you can follow to keyword optimization your website and content:
Brainstorm

Identify what your prospects are searching for
Come up with a list of things your buyers and sellers are likely to be searching for on Google – then do some keyword research to identify which queries are worth pursuing to help you achieve a better search engine ranking. You'll want to target keywords that are not super-competitive but that still get enough traffic to make the targeting worthwhile.

Create

Build content that educates and adds value.
Create useful, educational content for buyers and sellers on topics that satisfy the search queries you identified in the brainstorm phase. Make sure you can use your keyword in the content and the title for best results.
Expand

Find opportunities to add value to your site.
Explore your website for existing pages that you can 'upgrade' with keyword text to in order to gain better search visibility. Make sure the keywords are a natural fit with the content on the page. Alternatively, you can add pages to expand the breadth of content offered on your site.
PRO TIP:
Add internal links to related content on your site to further enhance your online credibility.
Not sure what keywords to use?
Here are 3 free tools you can use to research your options and identify keywords that you've got a chance to rank well for:
Google AdWords Keyword Tool
Create a free Google Adwords account to get access to the Google Keywords Tool – which will help you determine how many other people are going after the same keywords by comparing it against bids in their pay-per-click ad system.


Ubersuggest
This free tool uses the information provided by the Google Keyword Tool and creates long tail phrases combining your keyword query together with other popular search terms. It's a great tool to use in helping you target niche markets in your area.


Majestic SEO Keyword Checker
This site pulls up search results that show you web pages that are using a keyword phrase in their anchor text or in the title of a URL or domain. One really cool benefit of Majestic is that the site provides data on both organic search and paid search, unlike Google Adwords, which focuses on paid.


Many SEO-related real estate tools promise a quick return. Don't be fooled – SEO takes time. Be patient with your keyword strategy and play the long game.
---
Want more like this?
Check out our Google Visibility article and FREE blog title brainstorming worksheet!


---