Email is still one of the most effective ways to nurture real estate leads. Most agents fail to take advantage of email marketing's full potential by focusing on only two metrics: open rates and clicks. However, there's much more to consider, besides just whether leads opened your emails and clicked on links. Use the three metrics below to assess the effectiveness of your email marketing.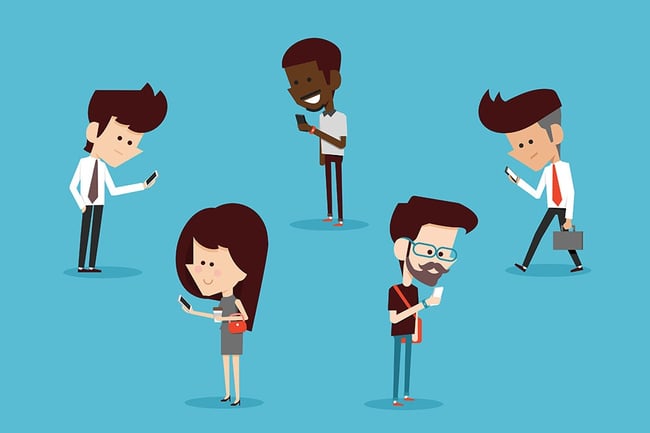 3 Metrics You Should Be Using To Measure Your Real Estate Emails
Engagement Over Time

Engagement over time can tell you whether you're properly nurturing your audience. After reviewing the opens and/or replies of your most recent email campaign, segment those opens into another group. You'll be able to track your most engaged audience more easily.

Zurple measures your most engaged leads through a feature called Hot Behaviors. This feature tells you which leads are most likely to convert based on their interactions with Zurple's automated email and text messages. With Zurple you don't need to segment contacts based on engagement, as the Hot Behaviors feature does it for you.



Device Type

Did you know over 53% of email opens are on a mobile device? We'd bet that number is even higher for real estate leads, as most subscribe using their personal email address. Knowing whether a majority of leads are viewing your emails on their mobile device, desktop, or tablet will allow you to fine tune your marketing to the most widely used platform.



Conversion Rate

Most agents include links in the body of their emails that lead to just their website. However, agents that lead to landing page with a Call-To-Action will be able to measure leads' conversion rates. If you'd like leads to subscribe to your blog, include a link with a landing page with a lead capture form that allows them to subscribe. If you'd like leads to register on your site, include a link to a page with a general lead capture form.


---
Did you know Zurple emails average a 45% open rate? The real estate industry's average is at 20.84%, according to MailChimp. To see if the Real Estate industry's premier email automation platform is still available in your market, click the link below: