Tracking expenses is a tricky endeavor for real estate pros. For one, your income is extremely variable, which makes it challenging to manage and monitor finances. It also makes it much tougher to save for a rainy day when you never know with absolute certainty what's coming down the pipeline. Luckily, there are lots of great mobile tools (and powerful apps for real estate pros) that simplify the process.
Here are 3 great options:
Mint provides you with tools to help manage your spending, budgeting, earnings, and investments by syncing your accounts to your mobile device. This free app has a lot of great tools and it's free!



From the Website:
See all your balances and transactions together. Mint automatically pulls all your financial information into one place, so you can finally get the entire picture.
Notable Features include:
Personalization
Mint calculates average spending by category, which allows you to create budgets based on spending patterns.


Alerts
Receive more than 20 different alerts to notify you of bills, unusual transactions, or over-budgeting.


Investment Tracking
Access instantly your asset allocation from all your investment accounts like brokerage accounts, mutual funds, IRAs and much more!


Peace of Mind
Your information is protected by your 4-digit PIN and if your mobile is ever lost or stolen, you can store and delete your account information remotely.

To learn more about Mint or to download the app, visit: www.mint.com.
---
Similar to Mint, Mvelopes also serves as a great tool for real estate agents who want to monitor their finances and make smarter financial decisions. The app is free – but users can pay for Mvelopes Premier to sync unlimited bank accounts, gain access to live support, and much more!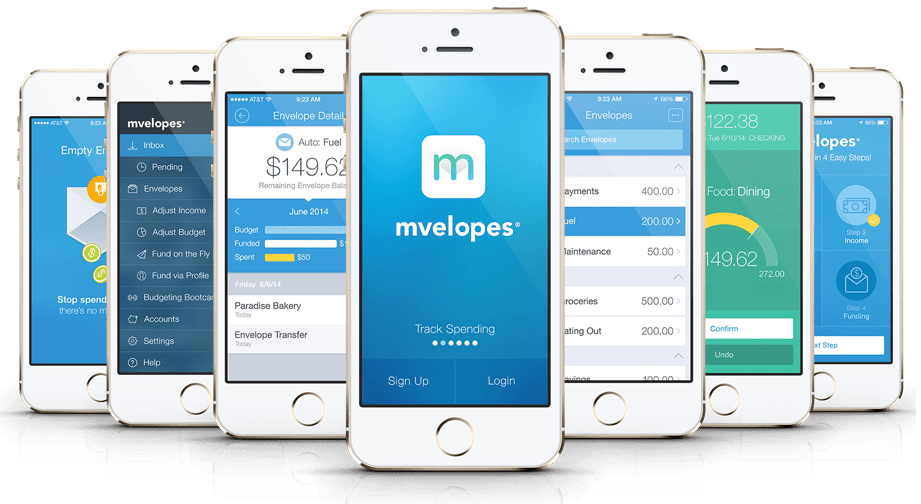 From the Website:
Mvelopes is the most effective online personal finance and spending management system ever. This revolutionary, award-winning system applies innovative financial software technology to the traditional envelope method of budgeting to help you manage your finances, while living within your income – and most of it is done automatically!
Notable Features Include:


Sync your accounts:
The standard free service allows users to connect up to four accounts such as PayPal, credit cards, and bank accounts.


User Reports:
Mvelopes automatically tracks and gathers user's spending information from connected accounts and provides an overview of spending practices.


Live Chat
Users have access to online chat to deal with any support issues.


Easy export
Export all collected data to a CSV file and import it into the CRM of your choice.
To learn more about Mvelopes or to download the app, visit: www.mvelopes.com.
Pro Tip:
Make your mobile time more productive with our favorite open house apps and our top productivity apps.
---
Expensify makes tracking time, mileage, business travel, recording receipts and creating expense reports a breeze! As the company states, it's "expense reports that don't suck!". The app is free with premium options for small teams, corporate, and enterprises.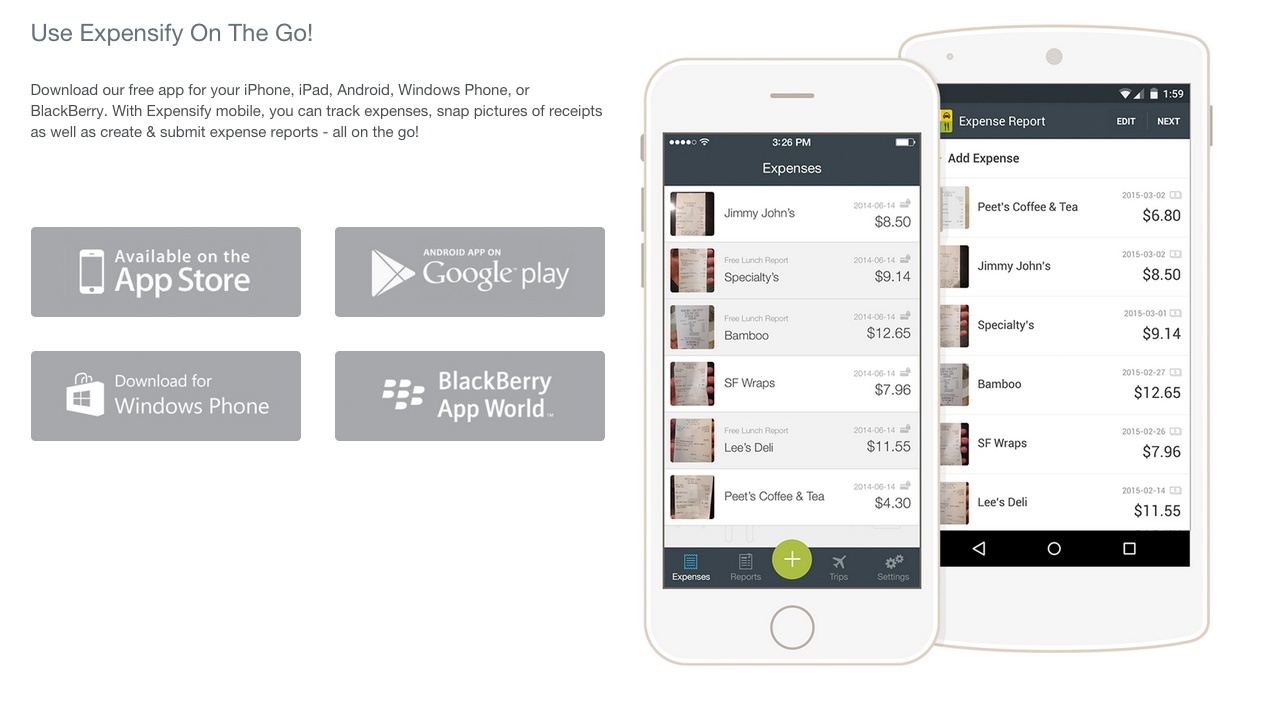 From the Website:
Simplified expense reporting your employees will love. Streamline the way your employees report expenses, the way expenses are approved, and the way you export that information to your accounting package.
Notable Features include:


Automatic Statement Reporting:
This feature auto-creates and auto-populates a report with expenses for any given credit card in any given statement period.


Track Time:
Expensify allows you to track time and add expenses that relate to the time spent on each task.


SmartScan:
SmartScan allows users to photograph, categorize, and tag receipts and then include them in your expense reports. It provides a great way to store receipts electronically.
Track Distance:
This portion of the app provides a great tool for real estate agents who travel by car and want to keep track of miles driven and costs associated.
To learn more about Expensify or to download the app, visit: www.expensify.com.
---

BONUS APP: Credit Karma
Keep an eye on your credit score with free reporting. Learn more at www.creditkarma.com.
Use these mobile apps to streamline your finances and manage your money faster, easier and more effectively today!
Looking for more real estate apps?