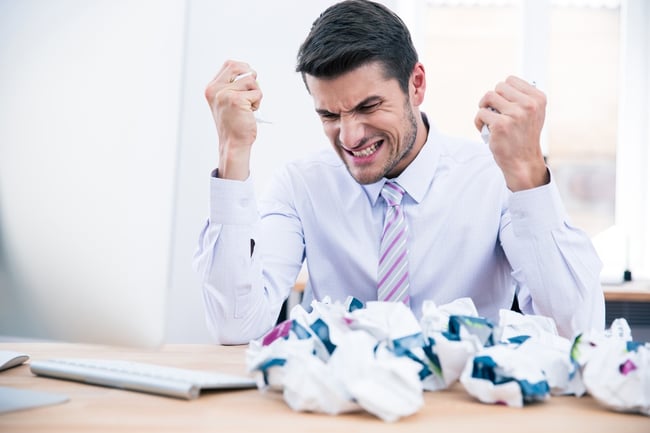 Running your own real estate business can take up a lot of your time. The ideal of course is not spending your every waking moment monitoring your team's performance or constantly analyzing your marketing efficacy. We'll explore 4 major challenges real estate team leaders face and how to overcome them.
4 challenges faced by real estate team leaders:
Non-unified messaging from agents to leads -

This issue has been faced by many teams that do not have a central strategy or writing style for their emails. Team leaders run the risk of compromising brand continuity or the wrong messaging being put in front of their leads.

Slow response time to lead inquiries -

We live in an age where everyone not only wants, but expects their information to be precise to what they were interested in. Moreover, if the information is not delivered in an almost instantaneous manner, leads can become disinterested.

Marketing efforts efficacy -

An often overlooked item, not analyzing your email performance can be a costly mistake. Identifying patterns of high activity and high engagement becomes critical for continued email success.
Team efficacy - As you build and grow your team, it will become easier to identify who your top performers are. By not analyzing response to lead times, number of phone calls made per day, or other key performance indicators for your team, you are missing out on valuable lead distribution details.
Now that we have explored some major challenges faced by real estate team leaders, let's dive into solutions to them. After all, the goal is to have a business that runs itself.
Here's how to solve the above 4 challenges:
Non-unified messaging from agents to leads -

By using a platform that lets you gain insights into what your agents are doing, you'll be able to keep everyone on track. For example, Zurple's behavior based emails will help preserve brand consistency by putting the right message in front of the right lead at the right time.

Slow response time to leads inquiries -

Not only do you have to put the right message in front of the right lead at the right time, but you also have to do it quickly. Zurple's software messages your leads when things change for properties that your lead expressed interest in.

Marketing efforts efficacy -

Having a platform that shows you all the stats associated with your agents is what Zurple is all about. By analyzing how mass emails and text messages have performed, you'll be able to identify patterns in the best send times and what messaging is yielding a better response.

Team efficacy -

Everyone has different strengths and weaknesses and your team is no different. Sometimes the right call is to pull some leads from one agent and send them to another. Another way that this can play to your favor is to assign certain types of leads to certain agents. For example, some members of your team might specialize in sellers while another excels at working with buyers. Sending the right leads to the right agent can make your business more profitable.
Not making sure that your team is operating at full efficiency could be costing you more money than you realize. As a busy real estate professional, you don't have an abundance of time to monitor every aspect of your business. Building and maintaining your business will always be an ongoing effort to improve, it's only through insights into how your team is performing that you can make educated and effective decisions.
---
To see how Zurple can help you save time and find ways to run your business more effectively, take some time to speak with a team member.