In Mexico, Cinco de Mayo is celebrated in honor of Mexico's Army win over French forces at the Battle of Puebla on May 5, 1862. Many celebrate through military parades and battle reinactments. The United States on the the other hand has turned this holiday into a day to celebrate Mexican culture. Whether or not we properly celebrate the holiday, take the day to relax. The life of an agent is no walk in the park. Real Estate's busy seasy is just apon us, so take advantage of this oppurtunity to unwind before summer starts.



Try these 4 Cinco de Mayo Recipes to Ease the Stresses of the Busy Spring Real Estate Market


Jalapeno Margaritas

Ingredients
3 cups good (plain) tequila
1 cup Grand Marnier
1.5 cups fresh lime juice
1 cup simple syrup (or sub agave syrup to taste) ice
lime & jalapeño slices for garnish
salt for the glasses, optional

Jalapeno Infused Tequila

1 cup tequila
1/2 a sliced jalapeno
Instructions
1. Make the jalapeño tequila. Add the jalapeño to the tequila and let it sit at room temp for a few hours or up to a day.

2. Remove jalapeños and pour into a small serving glass. Serve on the side so guests can add as much or little spice as they like.

3. Mix together the margarita ingredients.

4. Add a few drops of the spicy tequila, to taste, to finished margaritas. (it's very spicy - start with less, you can always add more)





Chipotle Guacamole
Ingredients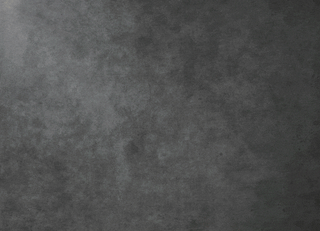 2 ripe Hass avocados (In the restaurant, we use 48 per batch, multiple times per day)

2 tsp lime juice

2 tbsp cilantro (chopped)

1/4 cup red onion (finely chopped)

1/2 jalapeño, including seeds (finely chopped)

1/4 tsp kosher salt
Instructions
Choose the right avocado. It should feel squishy yet firm (like the palm of your hand), and be a nice dark green color on the outside.

Cut the avocado in half and then remove the pit (carefully!)

Scoop the avocados and place in a medium bowl.

Toss and coat with lime juice.

Add the salt and using a fork or potato masher, mash until a smooth consistency is achieved.

Fold in the remaining ingredients and mix well.

Taste the guacamole (over and over) and adjust seasoning if necessary.
Carne Asada Tacos
By The Spruce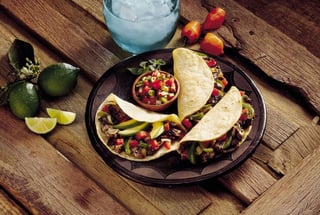 Ingredients
2-pound skirt or flank steak, trimmed of membranes and excess fat

1/2 cup red chile sauce

1 teaspoon cumin

3 cloves of garlic, peeled and minced

1/2 teaspoon salt

juice of one lime (about 2 tablespoons)

20 small white corn tortillas

1 cup diced onion

1 cup cilantro leaves, chopped

1/2 cup salsa or chile sauce

10 squares of foil (optional)
Instructions
Pat the beef dry with paper towels and put it in a large glass dish. Whisk together the chile sauce, cumin, garlic, salt and lime juice. Pour it over the beef and use a brush or your fingers to coat the meat entirely. Marinate the meat at room temperature for about 30 minutes.

Cook the beef over medium heat on the grill to medium or your preferred temperature. Set the carne asada aside.

Steam the corn tortillas by wrapping them in a damp towel and heating them in a 250 F oven for 15 minutes, or in batches of five tortillas in a microwave for two minutes.

While the tortillas warm, cut the skirt steak against the grain into approximately 1/2-inch-thick strips. Stack two tortillas one on top of the other in a square of foil or on a plate and top with three or four strips of meat, and chopped onions, cilantro and chile sauce or salsa to taste. Enjoy the tacos immediately, or wrap them in the foil and eat them within 20 minutes.





Deconstructed Mexican Style Corn (AKA Elotes)
By Chris Santos & Food Network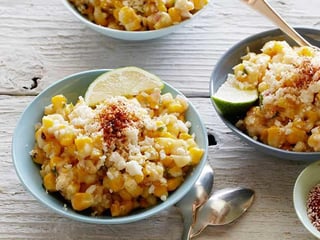 Ingredients
Chipotle Salt
5 tablespoons of chipotle powder
3 tablespoons of kosher salt
Corn
6 ears of corn
1/2 red onion, minced
1 tablespoon of vegetable oil
3/4 cup crumbled cotija cheese

3/4 cup mayonnaise

2 tablespoons roughly chopped fresh cilantro

Zest of 2 limes
Instructions
For the chipotle salt: Combine the chipotle powder and salt and store in an airtight container.

For the corn: Heat a grill or grill pan over high heat until hot, and then add the corn and char on all sides, turning occasionally, until blackened in parts, 12 to 15 minutes. When cool enough to handle, cut the kernels off the cobs. Heat the oil in a saucepan over medium heat and saute the onions until translucent, about 5 minutes. Add the charred corn kernels and cook until warmed. Stir in 1/2 cup of the cheese, the mayonnaise, cilantro and lime zest. Season with 1/4 to 1/2 teaspoon of the chipotle salt. Sprinkle with the remaining 1/4 cup cotija cheese and more chipotle salt.



Don't have any time to celebrate Cinco de Mayo thjs year? If you're spending too much time cold calling FSBOs and knocking on doors, maybe it's time you tried Zurple. We place nurtured buyer and seller leads directly in front of agents. We funnel leads from search engine marketing and social media services to agent's IDX search sites. Our Conversations software then nurtures leads until they are ready to convert, so agents spend less time nurturing leads online.
---
Celebrate more Cinco de Mayos