Building and maintaining relationships is essential to living a happy life. It is even more important for real estate agents who rely on these relationships for future clients and referrals. Through my personal experience with friends who happen to be real estate agents, there are a few mistakes that I've seen that can lead to some awkward moments or loss of future business.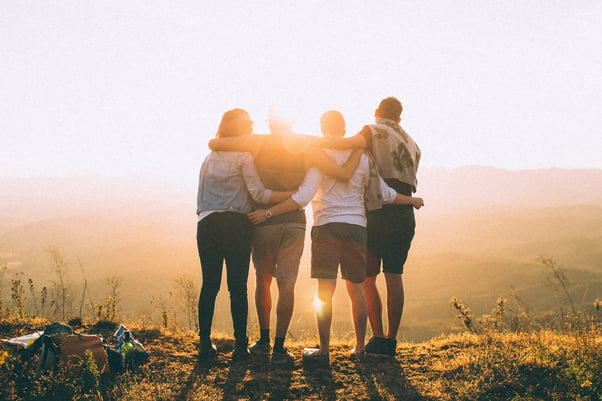 4 Mistakes Real Estate Agents Make with Personal Relationships
1. Being a Real Estate Agent First
It is a good practice to keep reminding people that you are in the real estate industry. If you don't talk about it, then people might forget you are still an agent. Be that as it may, there are certain times when soliciting your services can be inappropriate and turn off future prospects. Sometimes it can make sense to just have a simple conversation to catch up with your friends - without putting them in an awkward situation where they have to say "no" to your services because they have no need for them. (or know anybody who is looking) When somebody posts "I need an agent!" on Facebook, they'll be more likely to recommend one of their FRIENDS that is an agent - instead of a real estate agent on their friends list. Be a friend first.
2. Not Keeping in Touch
I'm guilty of having a large friend list on Facebook, and a few thousand followers on Instagram and TikTok. It's hard to stay in touch with each individual person. However, that is what is needed to maintain a personal connection. This is the same as having a CRM full of leads, but never following up with any of them. Some real estate leads will need to be nurtured for months before they are transaction ready. This is the same with personal relationships. You can't expect for somebody to want to work with you if you haven't spoken to them in over a year. Imagine that guy from highschool you had mutual friends with trying to sell you solar panels out of nowhere - it's the same situation.
3. Using Social Media Only to Advertise
People who are doing social media wrong, are only posting about themselves and focusing on what type of content they are going to publish. People who work social media effectively might not even ever have to post - instead they are liking, commenting, and sharing posts from people within their network. Maybe even sometimes they will slide into their inbox with a question about a recent post. These types of interactions will make a stronger connection with your friends online, and will make a stronger impact on your business.
4. Bad Timing of Life Changes
I'm adding this one here from personal experiences. There are major lifechanges that can signal a change in one's living situation. Marriage, divorce, and parenthood are good examples. I've had some great interactions with agents that congratulated me on my wedding and let me know they are there for me if we ever decide to upgrade to a new home. I appreciate that, because those are friends. Then there are some that find out we are expecting a baby --- but I haven't spoken to them in years, they don't ask questions about how we are doing, solicit their services --- and the baby isn't even born yet.
---
Need to generate seller leads? Click below!