Over the years we have featured several articles on how to drive traffic to your real estate website. You can become an expert in a single day by reading through our archives. Getting a person to a website is only the first battle you have to win though. How do you keep a potential real estate lead from leaving your page?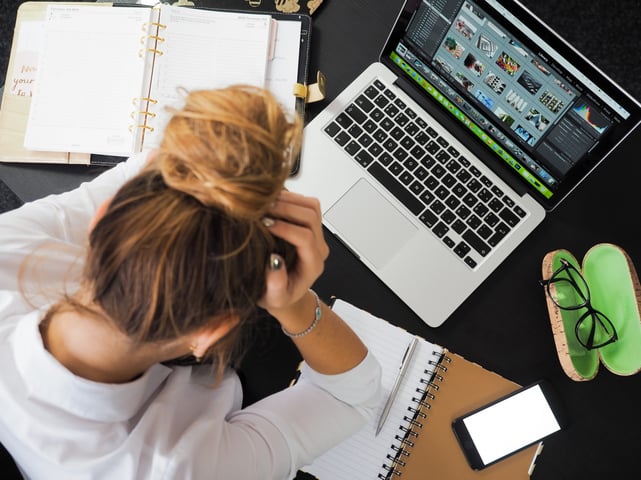 Here are 5 Simple Reasons Real Estate Leads Leave Your Site
1. There is No Home Search
Why do real estate leads go to your website? To search for homes! Having a fancy website that you pay $20/month for on wix is nice and all - but if there is no home search, there is no hope in converting that lead into a client. You need an integrated IDX solution, at minimum, to keep up with your competition and bigger websites like Zillow or Realtor.com.
2. It Takes Too Long to Load
First impressions can make or break you when it comes to the load times of your site. If your lead can't load the site in the first place, they will look elsewhere. Refraining from adding videos or complex-coded widgets on your home page or landing page can increase the chances that a lead will stay on your site for longer. Don't make them wait.
3. Website is Not Mobile Friendly
Chances are your real estate prospect is searching for listings using their mobile device. Having a mobile optimized website is not only great for search engine ranking, but it improves the user experience. That experience is what compels real estate leads to return to your website much like the experience offered by Netflix, Amazon, and Facebook.
4. There is Too Much Information
You can certainly overload a real estate lead with too much information. Think about that first-time buyer client that you showed 30+ homes too. Nobody really needs that many options, do they? Keep it simple and easy to navigate with a home search, local information, bio section, and contact page.
5. You Require Too Much From the Lead
The final piece of the puzzle and end-goal of a real estate website is to stop a home buyer or home seller from going back to google to find another agent's website. To do this you must capture their information, and send them relevant emails based on their search criteria. To lose any chance you had with the client, asking too much of an anonymous internet lead can be your downfall. Keep it simple and ask for only the bare minimum, with more detailed information such as phone number or intended time frame to come at a later time as the lead warms up from intelligent email nurturing campaigns.
---
Want to Keep Leads Coming Back to Your Website?