Are you fairly new to this business? Or even fairly new to this earth? Real estate marketing has been around since before the fax machine became obsolete. There are still some skills you can learn from real estate agents that have been there before you.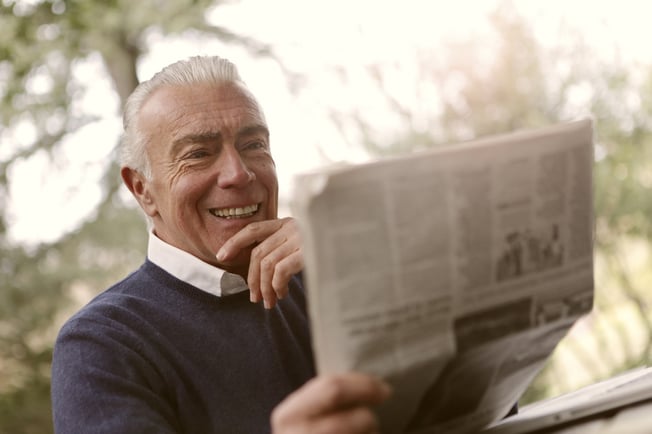 Here are 5 Lessons from Seasoned Real Estate Agents:
1. Door Knocking is a Great Source for NEW Clients
Leaving business cards, flyers, note pads, door hangers or other marketing materials is good if you are new to the area. If you are new and have no sphere of influence, then literally going out to meet new people is a great way to introduce yourself to the neighborhood and make a few new connections.
2. Print Marketing Materials Can Still Convert
While newspapers might not be as profitable as they used to be, mailing materials still can convert. There are bonus points to be had if you send handwritten notes to past clients, open house attendees, etc. You can couple your print marketing efforts by leaving your website address or social media links for optimal conversion.
3. Your Online Presence Should Match Your Offline Personality
We all know that agent that has had the same headshot for 20 years. Don't surprise your online real estate leads when you meet them for the first time, and keep that headshot updated. Additionally, you should maintain consistency between how you compose yourself online and in real life. Meaning, feel free to flex your humor in Facebook posts if you are funny in real life. And don't post untrue stories to inflate your ego.
4. Drip Email Campaigns Don't Work
The new age of inbound and content marketing has made email marketing more difficult as users see email campaigns as junk. Most successful agents have a lead generation software program to help measure their click through and unsubscribe rates. Zurple sends intelligent, personalized emails to leads based on that lead's previous search behavior. See how Zurple's Conversations™ works.
5. Your Website Looks Different on an iPad
Have you ever uploaded your website from a tablet or smartphone? Leads should have a seamless experience on your website, regardless of their device or channel. Most real estate buyers will be doing their research from a mobile device. It is important that your website is usable on all forms of technology.
---
Ready to learn more from people who have been in the business for a while?