A real estate blog can be a great asset to your business. We recently published a step-by-step formula for writing amazing blog posts – the kind of posts that help your blog act as a traffic driver, SEO tool and lead generator.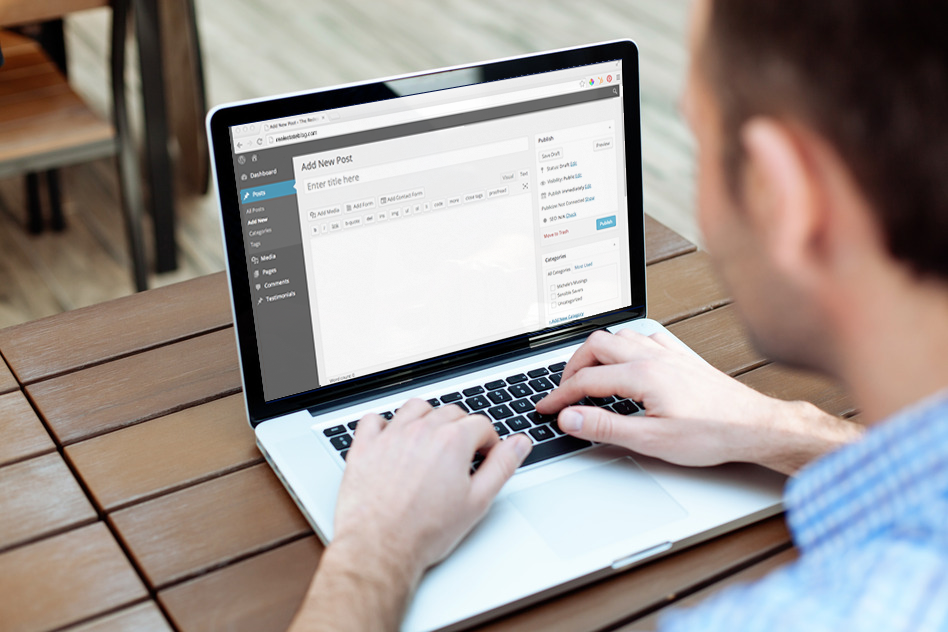 Today, we're going to dig a little deeper and reveal some key blunders you should avoid in order to maximize the effectiveness of your real estate blog.
When you write your next blog post, avoid:
Adjective-heavy run-on sentences

Short & sweet is the way to go – especially with today's consumer, whose attention span is brief. Watch for run-on sentences. Simple, but important.



Too much personal opinion

Your blog should absolutely be a reflection of your personality – but you need to be careful to avoid negativity, controversial topics and polarizing issues that may do more harm to your business than good.



Poor, hard to follow layout


Tons of text + lack of spacing + no images = boring content.
In order to keep your readers engaged, make use of whitespace, format with lists and bullets when possible, add relevant images and keep text blocks relatively brief. Doing so will help your readers stick with your blog post from title to takeaway.



Audience ignorance


Always, always, always think about your content from your reader's point of view. For example, complex real estate terms or acronyms may not resonate well with your intended audience (presumably homebuyers). Personalization is also key; be sure to speak directly to your readers.

("When you go to list your home" vs "When a seller goes lists their home")



Borrowed content


It's fine to do a Google search to get content ideas, but it's not fine to blatantly copy content from another site and post it to your site without permission (it also won't do you any favors when it comes to SEO). Search engines, like your readers, are looking for fresh NEW content – so take the idea you found and come up with your own spin on the topic.



Lack of proofreading


This one should really go without saying, but typos, nonsensical statements and halfway logical thoughts always seem to persist. Read and review your work for grammar errors before you post it. Better yet – have another person read your work and suggest edits for you to incorporate.


Weak ending


When you use 400 words to explain your view on XYZ, then neglect to drive your point home with a major takeaway or recap – your readers may feel a little lost. Don't make a delicious ice cream sundae and forget the cherry on top! End your post with a point that gives your readers a sense of closure.
Follow these guidelines to maximize the effectiveness of your real estate blog!
---
Want more like this?
Get our avoidable email errors checklist!
---