In today's Agent Insights - Susan Emo, a Real Estate Agent in Gananoque, Canada, talks about how marketing has shifted since she started out in real estate in the late '70s.
Here's Susan: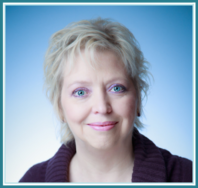 I've been in the Real Estate business in one way or another since the late '70s, and in that time I've pretty much seen it all. Though I don't miss a lot of things, I do admit that I miss our old paper MLS books - they were such a new and exciting concept back in the day!
Lately, I've been seeing such varying posts on real estate sales tactics lately. There are blogs about business cards, door knocking and cold calling. Some blogs even tackle heated debates like whether you should be using video or not.

So whose right, and how do you decide what to listen to?
I personally embrace technology and have never shied away from what's new and promising, unlike many of my contemporaries. I'm capable of reading, and therefore am capable of adapting to anything new on the horizon. At this point, I have zero patience with people who are proud to be anti-tech, wearing their ignorance like a badge of honor. We all know someone who falls into this category, right?
However, in this new age of enlightenment I am constantly surprised by the number of people who embrace antiquated ideas of self promotion, as mentioned in my title.
Don't get me wrong - not all "old" ideas are blasphemous. For example, I still religiously send out 10 Thank You cards each and every week to people who have caught my attention in one way or another. I have continued to send these handwritten cards since I was in my 20's, not so much to capture new business, but morseo to help me maintain my attitude of gratitude.
But here's the real question:
Is there anyone reading this who can honestly say they enjoy telemarketing calls they receive? Do you really care to know anything about why they're calling?
Or, like me, are you annoyed at the intrusion, (especially when they call on your cell phone when you purposely discontinued your land line because of the constant annoyance). To me, old practices of door knocking and cold calling are dead as a doornail.
Susan Emo works for Sotheby's International Realty and is based in Canada. To learn more about her, visit her website at www.susanemo.com/.
Do you still practice old sales tactics and do they work for you? If so, share your feedback in the comments.
---
Like this post? There's more where that came from!