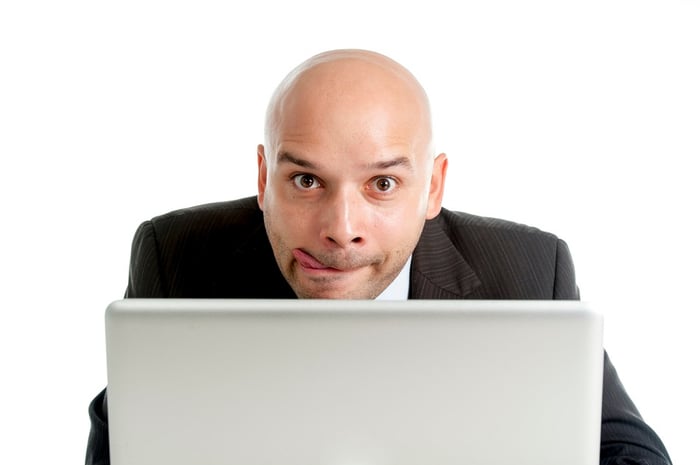 Be honest – for as many times as you've listed the home that practically sells itself, there have also been times when you struggle to think of one nice thing to say about the property. In fact, I bet you've had a few days when a supremely sarcastic real estate listing description would do a much better job of explaining how you really feel than a "professional" one ever could.
Just for fun, I came up with some semi-offensive, brutally honest real estate listing descriptions. Though you should definitely never, ever use these in real life, hopefully they'll give you a good laugh – and possibly provoke a trip down memory lane. My coworker threw in a few examples from her prior residence. For added fun, see if you can spot the "true life" one-liners. Hint - there are 4. Here we go…
13 Real Estate Listing Description One-Liners You Wish You Could Sneak In (But Really Shouldn't):

Great lakefront property… sorry about the smell.


Beautiful entry level (please don't go in the basement).


Stainless steel appliances (... that partially block the shelves and cabinets).


Retro-style 70s home. No one actually makes drugs here – it just looks like it.


Urban condo now available for move-in. BONUS - pet roaches come with the house.



Easy-clean carpeting throughout the house (stains will be hard to find thanks to the confetti pattern).




Currently occupied - please ignore questionable tenants (they won't be staying).


New modern-looking electric fireplace (that's not wired and requires $1,000 to get it up and running).


House comes with awkwardly sized bonus room with odd layout. Good luck with that!


Lots of sunny orange hues give the space a bright, happy feel (paint is cheap - you can always paint).


Large mirrors in main bath (don't mind my reflection in the photo, I tried my best).


Newly renovated kitchen (sellers made me say that, they painted the cupboards).


Unique features throughout the house (...like a purple fridge and glass block wet bar in the family room).


Do you have any others? Did you spot the "true-life" examples? Share in the comments!
---
Not ready to get back to work yet? Check this out: