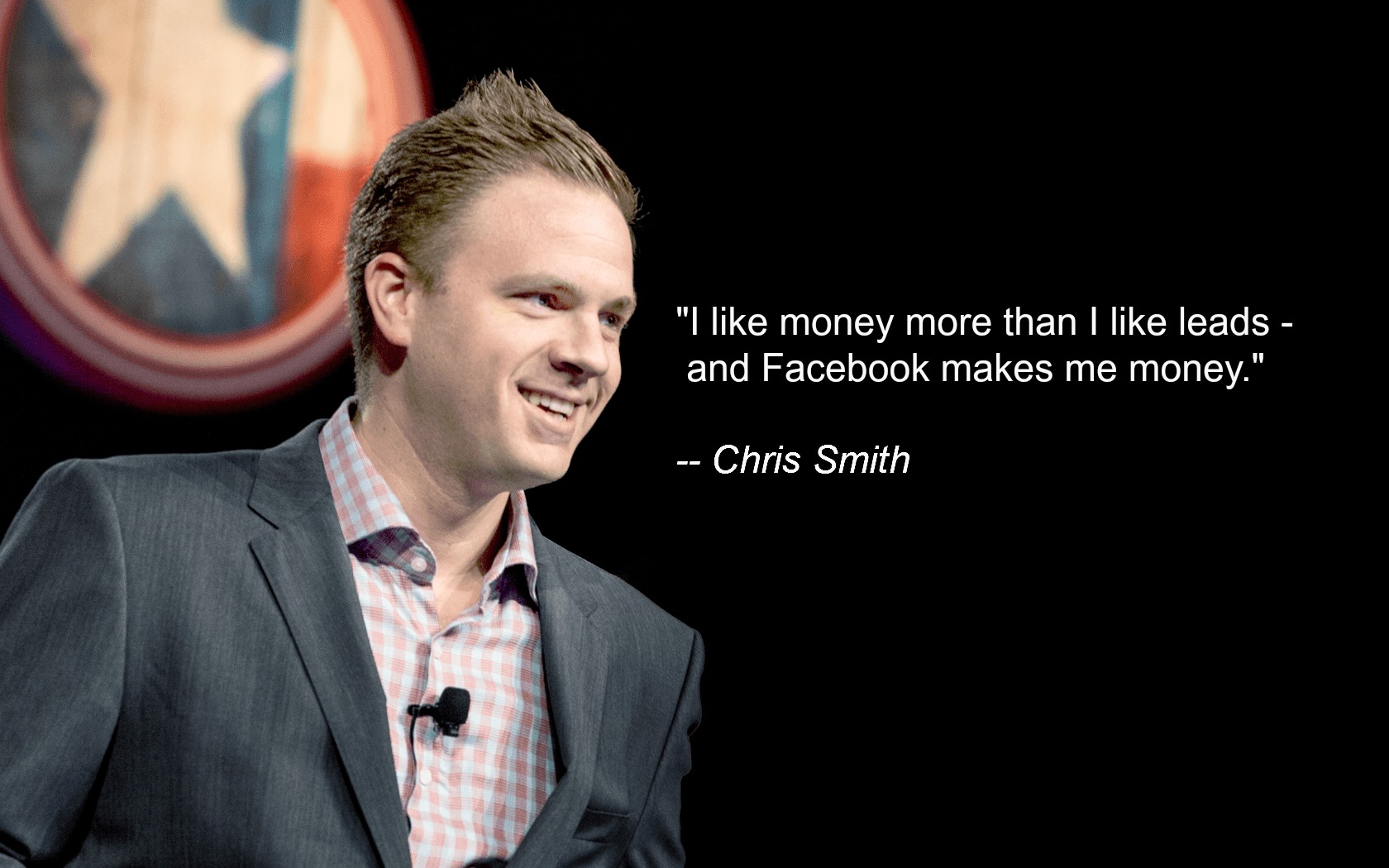 Curaytor's Chris Smith and Jimmy Mackin are masters of Facebook and know how to successfully promote their business and their clients' businesses on the hugely popular social media platform. According to Chris and Jimmy, in order to be successful in real estate - strategic Facebook marketing is not an option, it's a necessity.
The #WaterCooler episode on March 25, 2015 was all about advanced Facebook marketing and it was one of their best shows to date. The amount of advice and insider tricks Chris and Jimmy shared with the audience was astounding. Luckily, we took furious notes so you don't have to.
Check out our recap:


Top Takeaways:
"Conversations lead to conversions lead to closes". ~ Jimmy Mackin
Be human, genuine and consistent.
Always be willing to help people and make them feel special.
Facebook has majorly diversified: in addition to your personal page you can have a business page, run ads, reach out to people via Messenger and establish your expertise in Groups. With today's Facebook ecosystem, you have to do multiple things at once instead of focusing on just one area.
Follow the best resources in your niche to find relevant content to share. Remember: quality is more important than quantity. If you are not engaging enough with your audience, you won't show up in people's Facebook newsfeeds.
Scale authenticity through well-developed systems to stand out.


Facebook Content Strategy:

When planning your Facebook posts, consider these three key things:
How popular were your past updates? Are there popular posts you can re-purpose or promote to drive more traffic?
How do people engage with your posts? Do they share it?
What kind of posts resonates with your audience the most? Is it a quote, image, selfie, business advice or something entirely different?
Focus on either publishing something semi-interesting daily or very interesting weekly. Your life is #1 source of inspiration for content and updates – and the best profiles and pages share genuine moments of life.
Check out Zite, Upworthy, ViralNova and BuzzSumo for engaging content ideas. Block time and have repeatable practices for creating and sharing your and other people's content. Change up your content regularly and incorporate multiple media types (images, links, videos, etc.) to reach a wider audience.
Use 3-3 Rule: go to 3 people's walls and post something, then reach out to 3 people via messenger. This strategy will help you build meaningful connections over time.
Always respond to each and every comment on your page - people get notifications every time you comment.
Revisit old popular posts and comments. Like them or add new insights to them to get people re-engaged with the post.


Facebook Groups:
It's worthwhile to create a group on Facebook or to identify most active groups and become a regular top contributor there by sharing relevant content and ideas. Participating in groups is a great way to establish your expertise.
If you want to create your own page, think bigger than a page. Surround people around an idea, not a brand. Ask yourself: "Will it be relevant in 3 years from now?"
New groups need aggressive and systematic grassroots marketing to build momentum and gain traction. You can run Facebook ads and also build an e-mail list to send out a group link and invite people to join. Make sure to include locals and friends.
Build up goodwill - don't focus on yourself in groups. Praise other people and businesses that are doing great things in your space.
Create a logo to represent your group. Get some swag and mail it to people or host a Meetup to foster a sense of a deep community bond.
Additional Facebook Resources Mentioned:
How do you leverage Facebook in your real estate business marketing?
---
Want to Find Leads Through Facebook Graph Search?
Check Out Our Guide: