The holiday season is upon us. Regardless of what holiday you celebrate, sending holiday greetings is encouraged and even expected. This is the time of year when prospects are very open to receiving communications from their favorite real estate agent.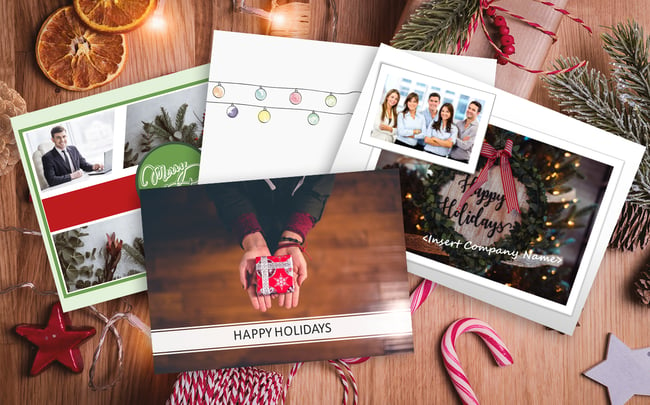 Zurple has created some Real Estate Themed Holiday Cards for you to send to your past clients, current leads, and even your loved ones. You will be able to customize each card with your photo, your preferred holiday greeting, and your contact information.
How to Send These Cards:
1. Email as a Digital Card
These cards can be saved as an image, so you can send the cards via email to your book of business. They can be individualized to your client's name to give a more personal feeling. It's a great reminder that you are still in business and would appreciate the referrals.
2. Send in a Direct Message on Social Media
Using social media, you can slide into your clients' inbox and send this message through a social media platform's direct message feature. What's great is social media allows for more real time communication than email, and will allow you to start a conversation. Reminder, it does not have to be about business. Sometimes it's okay to just stay in touch without having to sell your services.
3. Print Out and Send a Physical Card
Traditional print materials still have its place in the real estate business. You can print these out via VistaPrint or the printer in your office. Since these are customizable you can choose to update the contact information on the back, or leave the back completely blank so you can write a handwritten note thanking your clients for their business.
Use the button below to download a catalogue of real estate themed holiday cards that you can send to your book of business.
---
Click this blue button for your FREE customizable holiday cards: