Did you know that there is a handy CTA button located under your Facebook cover image on your Facebook Business page? This CTA button has plenty of uses, but as real estate agents - which options will bring you more business?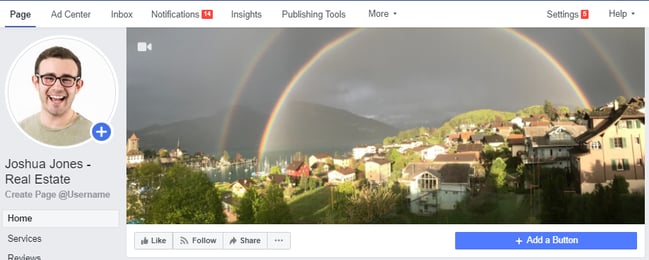 The 3 Buttons Recommended for Real Estate Agents
Book with You
This button can help set up appointments via Facebook Appointments OR send the real estate lead to a landing page of your choice. The button text will read "Book Now".
Contact You
This will give you 5 possible options. You can send real estate leads to your website for contact info, open up Facebook Messenger, phone call, email, or sign up for a mailing list. The text on the button will read "Contact Us", "Send Message", "Call Now", "Sign Up", or "Send Email".
Learn More About Your Business
This can send the real estate lead to a Facebook video or to a page on your website. The button text will read "Watch Video" or "Learn More".
Once finished, the button will look like this: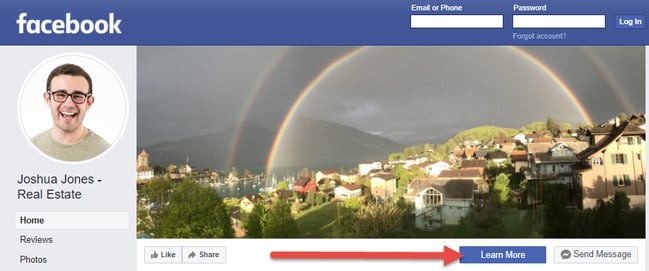 Which CTA Button Should YOU Choose?
Real estate prospects on Facebook are likely going to be in the research stage of their home buying or selling journey. This is why we would recommend using the "Send Email" or "Learn More" CTA buttons. You will be able to capture the leads early in the funnel, and nurture them using Facebook and a good email campaign.
For the highest quality real estate leads, you have the option to use "Call Now" - but that will result in a significantly lower quantity of leads. By the time a lead that is ready to transact finds you on Facebook, they are likely already signed up with another agent.
Instructions on How to Set Up the CTA Button
Under your Facebook Cover Image, click on the button that says "+ Add Button".
You'll be given 5 different choices

Book with you
Contact you
Learn more about your business
Shop with you
Download your app or play your game

Select a choice
Set the destination
Click Save
---
Ready to grow your business through social media influence? Click below!