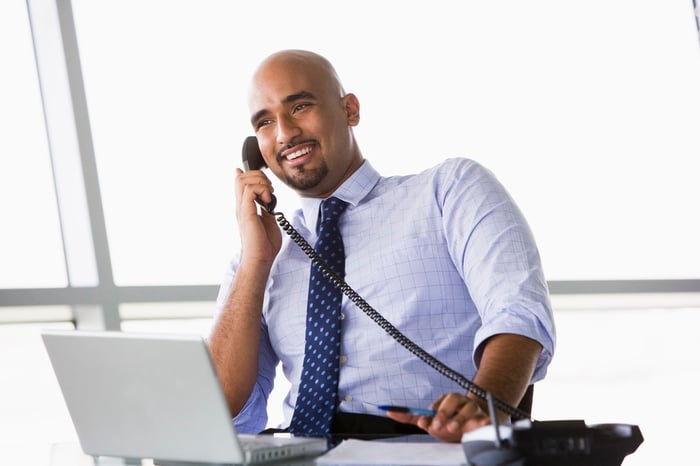 You can successfully connect and convert Internet leads if done properly. Pick up your phone and call them after you connect with them in a meaningful way via their preferred method of contact - be it email, text or phone. You need to learn more about their current situation, pain points and what is important to them so you can get on the same wavelength and speak their language.
Dedicate specific days and times each week to follow up with your prospective clients. Be disciplined about it. Practice positive mental attitude: be friendly, professional, knowledgeable and enthusiastic when talking to anyone.
Here are 10 strategies for successful phone conversations with your Internet real estate leads (inspired by Chris Smith's Conversion Code for Internet Leads):

Research your lead online though their social media profiles and any blog or media mentions to get a sense of their socioeconomic standing, interests and potential pain points.


Start your phone conversation strong. Ask them to grab a pen and paper to write down information you'll be sharing. Follow the ARP formula: acknowledge, respond and pivot – that is keep the conversation flowing with valuable information and open-ended questions.


Dig deep or go to sleep. Better questions you ask, easier it is to close. Form an emotional connection and find common interests.


Establish your credibility by mentioning hard stats (number of homes sold, number of 5 star reviews), third party sources and your past clients' testimonials.


Proactively uncover objections - better now, than later. Ask questions along the lines of "Does everything make sense? Have you talked to your spouse? Are you planning to sell your home now?"


Pitch effectively: outline what you do, state benefits of your services to your prospective client and finish with a tie down by asking "Isn't this what you're looking for in a real estate agent?"


Save the best feature / benefit / tie down for last for an effective close.


Use a '5 Yes's' technique by asking questions that your prospective client will say 'yes' to. Bridge to action steps by outlining 'this is what we're doing next'. Don't say: "How does this sound?" It is a weak statement. You want to remain in control throughout the entire phone conversation.


Close by giving a range for day and time and service type. Then confirm date and time and take payment if applicable.


Foreshadow next steps by outlining in detail what's going to happen next and get a firm commitment. Don't hit and run. You want people to get excited about working with you and staying consistent with their confirmation.
To adopt these strategies so they become your second nature, role play and refine your phone interview style over days, weeks, months and even years. You want to come across as a knowledgeable and empathetic not pushy and egocentric. You want to be the agent people think of first when being asked for a referral – no matter how they've found you first.
What is your advice on converting Internet leads? Share in the comments below.
---
Need help converting your Zillow or Trulia leads?