As the real estate world continues to adapt to a changing digital landscape, more and more prospects are spending their time online. But whether they're coming from a third-party platform or directly from your own website, leads generated from online activity tend to have a reputation of not converting.While this can be a tricky issue to navigate, real estate is still a business that thrives on relationships—and that's a key feature that will likely never change.
Luckily for you, there are several things you can do to convert your captured real estate leads into satisfied customers.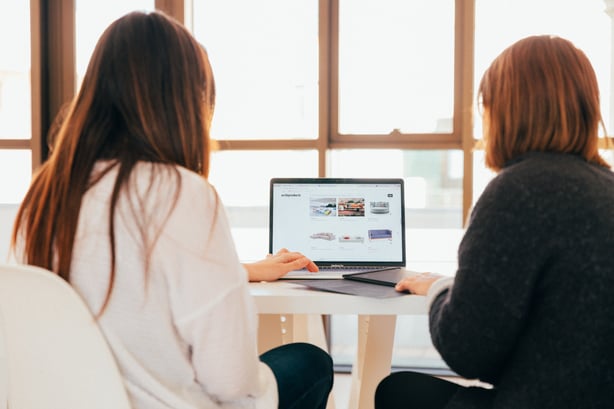 How to Convert Online Real Estate Leads into Clients
Be responsive
It's common knowledge that these days, if you want to boost your chance at converting real estate leads, you need to get in touch with them as soon they reach out to you. In fact, according to InsideSales.com, you are nine times more likely to convert an online lead when your response time is within five minutes. The study also found that between 35 and 50 percent of sales go to the real estate agent who responds the fastest.
Follow up offline
Not all real estate leads are created equal. As a real estate professional, it's up to you to find out how far along they are in the inbound marketing funnel and act accordingly.
If your leads are in the early stages of the buyer journey, then focus your efforts on more high-level services. But, once you come across someone who interested in taking the discussion to the next level, have it offline.
Instead of confining your interactions to text or email, suggest having a face-to-face conversation. This shows them that you've prioritized your prospects and understand how to engage and nurture relationships with them.
Showcase your accomplishments
While you don't want to boast, showing your prospects what you've achieved in the industry should be a critical part of your strategy. Many of your real estate leads may be on the fence and need affirmation that they are working with the right person for the job.
With that being said, don't be afraid to point prospects to a list of testimonials and references of those who used your services in the past.
---
Convert your leads into clients! Find out how Zurple can help.