An email address can say a lot about a real estate agent. Sometimes it's the only form of contact they'll have with real estate leads. So it is important to look professional and also make it easy to remember. Here are some tips to follow.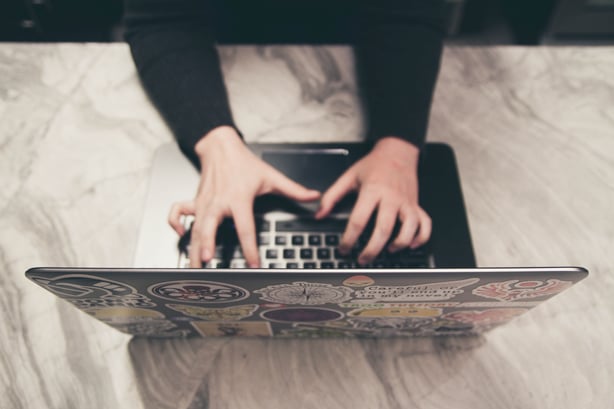 Here are Some Important Items to Note When Creating an Email Address for Real Estate:
1. You Need to Use the Word "REALTOR®" in the Correct Context
There are plenty of bad examples that we would advise against when using the word "REALTOR®". According to NAR guidelines, you can only use the word when it is coupled with your first and last name. So JohnSmithRealtor@gm is okay. @DoeJaneRealtor works too. YourSeattleRealtor@, while great for branding, goes against NAR guidelines.
2. Make it Easy for Prospects to Remember
If you can, try to craft your real estate email address without numbers or characters. This includes "_" and ".", as those with a touch screen will have to access a separate keyboard to type that symbol in. Homebuyers are already stressed enough, make it easy on them with a simple email address that is either your name or your branding.
3. Not All Email Services Are Equal
After years of working in the real estate indsutry, I've seen plenty of agents utilize free email services such as AOL, Yahoo, and Gmail for their business communications. We would strongly advise against using AOL and Yahoo emails primarily for their high likelihood to filter emails into spam inboxes. Gmail however is perfectly acceptable.
4. Use Company Branded Emails if You Need To
Company branded emails are great to establish your credibility before they even open up the email. There is a certain level of legitimacy if a real estate prospect receives an email from a person that is part of recognizable brand, they are more likely to open it if they are in the market to buy or sell a home. The biggest caveat to using an email address provided by your company is that it gets turned off if you ever leave your company.
5. Use a Self-Branded Email Address
These emails with vanity domain names are probably your best option. They usually will cost a monthly or annual fee. However, it helps keep brand consistency for your internet presence. It makes it much easier for a real estate lead to find you online if your website address, email address, and social media usernames are the same.
---
Need more real estate leads? Find out how Zurple can help.