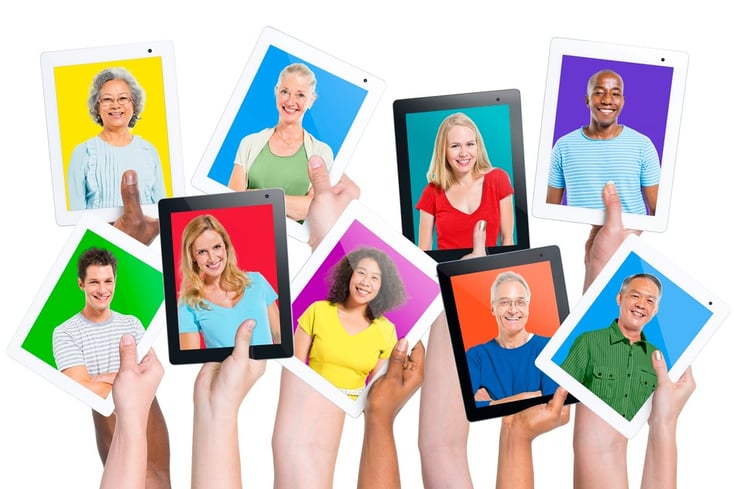 Focus on building relationships with your clients to grow your real estate business. You want to be the first agent a potential client thinks of and reaches out to. You can be that agent on top of minds of your clients by being authentic and consistent in your interactions before, during and after a home buying or selling process.
Here are 5 ways to build meaningful relationships with your real estate clients:
Express your gratitude.

Any time you help your clients realize their dream of owning a home, say 'thank you' for being part of their journey. Tailor your house-warming gift to your clients' personalities and tastes so they remember you by it – something that's 'evergreen'. Accompany your thoughtful gift with a handwritten card. If you're a party pro, organize your clients' housewarming party: business and pleasure in one.
Keep track of clients' important dates.

The best place to keep all the important dates for your clients and prospective clients is a CRM platform. You can find the one that matches your budget and business size without going broke. The important dates you want to keep track of are birthdays, anniversaries and of course – a closing date. Plus make any special notes about their family, friends and professional accomplishments that you can mention in one of your upcoming interactions.
Leverage social media.

You want to have an established online presence: not only through your own website but through any social media channels your target audience frequents. Hint: it's about your clients and not about you. Provide content of value, share your expertise freely without asking anything in return and build trust with your potential and existing client base for years to come. Keep growing your online community and be active and engaged to stay on the radar of your clients and remind them how great you are.
Do the Ask.

You need to own it and ask for referrals. You've done the work and established your cred, now ask your clients to spread the word about you. Ask them to refer their friends and family to you as their way of saying 'thank you' for all the invaluable service and expertise you've provided to them. Do the Ask and feel good about doing it.
Keep in touch with your clients.

This recommendation ties in closely with the tip #3 where you expect to keep track of your clients' important dates. Leverage this intelligence to reach out to your clients on those dates versus on predictable holidays via 'oh so boring' holiday cards. Stand out from the crowd of other real estate agents and tailor your communications to events and happenings that are personal to your clients.
Retaining existing clients is more rewarding and cost effective than constantly acquiring new ones. Invest time and resources in increasing your clients' retention and see your business skyrocket.
How have you been keeping in touch and on top of mind of your clients? Share in the comments below.

---
Want to know what's going on in minds of your leads?