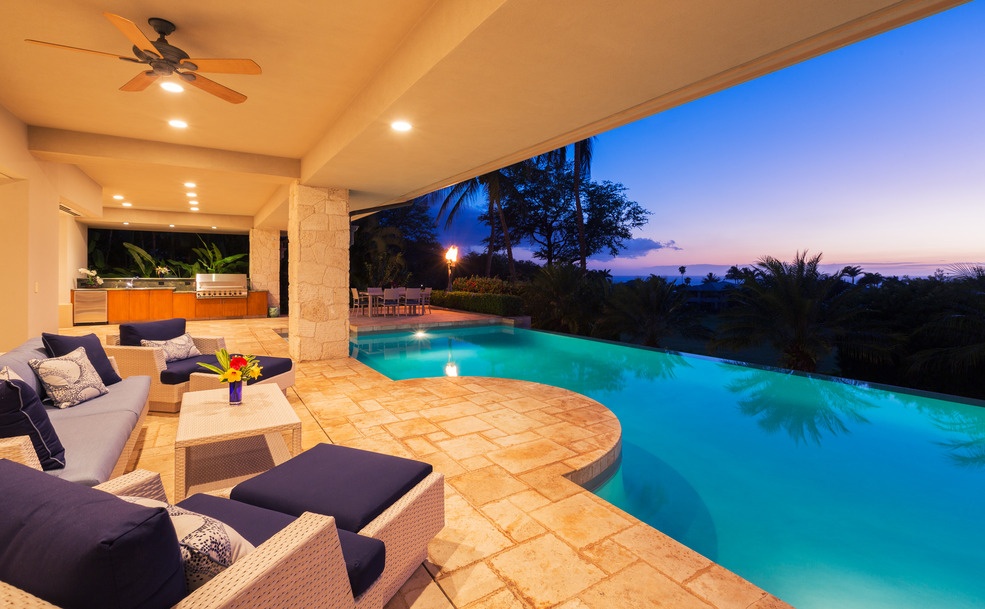 You may have been inspired to get into the luxury real estate niche on your own, or you may have been inspired after watching Bravo TV's hit series Million Dollar Listing. Either way, you want to dive in. Now - how do you get started?
Well, what is luxury?
According to the Merriam-Webster dictionary, "luxury" is defined as:
luxury
noun lux·u·ry \ˈlək-sh(ə-)rē, -zh(ə-)rē\
:a condition or situation of great comfort, ease, and wealth
:something that is expensive and not necessary
:something that is helpful or welcome and that is not usually or always available
In the real estate industry, the luxury niche requires more than a great track record and market presence to become successful. By infusing luxury into every aspect of your real estate business, whether it's in your marketing strategy, showings, or client experience, you can become a talented and reputable agent in no time.
Use these tactics to make it to the top of your luxury market:
Know Your Market
Any seasoned agent knows that being knowledgeable in a preferred market is essential to building a client base as well as a real estate business. In the luxury niche it's an absolute must. Potential luxury buyers and sellers are very attuned to their preferred neighborhoods, so it's extremely important to show them that you know as well. Better yet - know similar, surrounding markets as well in case you find that your client may also like a different community.
Make Your Marketing Strategies Unique
Luxury Real Estate Agents must be unique in their marketing efforts in order to get a multi-million dollar listing in front of the right buyer. Many agents in the luxury niche invest in video marketing as well as print marketing in luxury home magazines to entice potential buyers. When you are showing a property, make sure the experience is unique. For instance, if you know the home's view looks best at a certain time of day - schedule a time then, so they have the best experience possible.
Luxury Agent Raymond Bolduc reported to Business Insider that, "he hosts events at the homes he is selling as a way to advertise the properties and bring in potential buyers". In one home, "he hosted a gala at the house for 500 people, complete with yachts and Rolls Royces".
Dedicate Yourself to Service
One of the biggest perks of any luxury niche is superior service. When working with clients, it's important to always create the ultimate real estate client experience. However, luxury real estate clients expect unique service that most agents don't provide. Luxury buyers and sellers work with their agents because they are dedicated to the service by going above and beyond expectations. Be flexible, personable and always have a can-do attitude.
Become a Strategic Networker
Don't wait for business to find you. Do whatever it takes to make yourself known in the luxury real estate market. Be strategic in the networking events you attend. If you know luxury buyers and sellers may be in attendance at an event, such as a gala or art show, make sure to go and mingle. Strategic networking will allow you to attend the right events, so you can meet the right clients and become well known in your preferred market.
Master Your Negotiating Skills
Becoming an expert negotiator will help you get the best deal for your clients - every time. Real estate transactions require an agent to be comfortable negotiating large sums money, but in luxury transactions agents need to excel at it. Need some a refresher on negotiating like a pro? Check out our blog on how to negotiate successfully.
Focus on Your Reputation
Building a strong and trustworthy reputation takes time and experience in the real estate industry. To enhance yours and make it rock solid, make sure that you always take accountability for your actions, even when mistakes are made. This will help show your clients that you can take responsibility for your business in a professional manner. Having a strong, trustworthy reputation will also help you build referral business and avoid PR blunders.
Think Internationally
Last, but not least, don't limit yourself to working with only domestic buyers and sellers. In any luxury business, professionals need to think big. In luxury real estate - think internationally. Marketing to international buyers will open your client base as well as your sphere of influence and help you do whatever it takes to find the right buyer or seller for a property.
Implementing these tactics into your business strategy and having a 'do whatever it takes' attitude will help you achieve success and kill it in the luxury real estate niche.
How do you achieve success in your real estate niche? Share in the comments below.
---
Need Help Starting Your Luxury Real Estate Business?