Believe it or not online review sites like Yelp, Trulia's Agent Finder, and Realtor.com's Find Realtors® are marketing tools. Many agents are using these sites to attract and convert real estate leads. Before we dive into the specifics of how to find leads, let's discuss the power of having an online presence on review sites.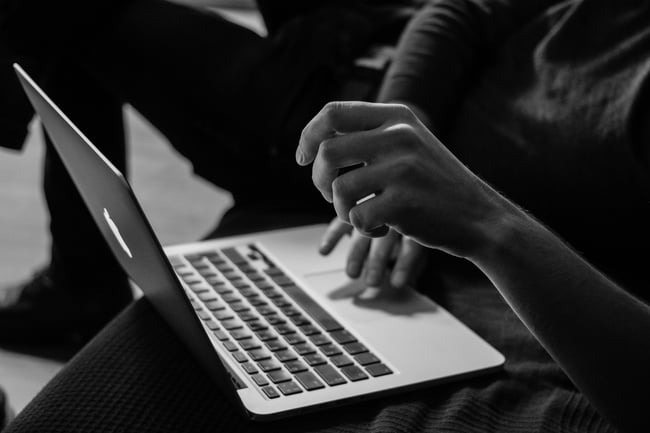 The Importance of Online Reviews:
Online Reviews Impact Business
When a lead begins searching for real estate agents within their desired markets, they've already made up their mind that they need an agent. There is an extremely small time frame for which they consider you as an agent. According to Vendasta, 73% of consumers form an opinion after reading the first six reviews.

Millennials Rely on Online Reviews the Most
Millennials now account for the largest portion of the U.S. housing market, so how they search for agents is important. According to Adweek, a reputable advertising trade publication, 93% of millennials read online reviews prior to purchase, while 97% trust anonymous online reviews.

Online Review Can Increase SEO Compatibility
In addition, having many online reviews increases hyperlocal SEO compatibility. Hyperlocal SEO best practices involve ranking on the first page of search results for real estate businesses in your target markets. According to a MOZ Local Search Ranking Factors Survey, online reviews make up 10% of the criteria Google and other search engines use to compile search results.

Now that we've discussed why online reviews are important to the success of your Real Estate business, lets discuss how to find leads through online reviews.


How To Find Leads Through Online Reviews:
Set Up a Business Page
Allow leads to instantly contact you through these Yelp, Trulia, Zillow, and Realtor.com. The extra step leads must take to go from the review site to your personal website may jeopardize the chances of them reaching out.
It's a common myth that having a yelp ad pushes your profile down lower in search results. If you're seeking to farm new markets, creating an ad for that area can increase your online presence. Paying for a first page placeholder will make you a direct competitor with top agents in that area.

Get the Trulia "Pro" or Zillow "Featured" Designation
In Zillow and Trulia's agents search feature, agents can complete marketing courses and receive certification badges on their profile preview in search results. This extra badge only increases agent's credibility.

Mention Specific Neighborhoods You Serve
On Zillow, Trulia, and Yelp, home buyers can search for specific neighborhoods. Be sure to mention all submarkets you serve to increase your search presence.

Mention Any Languages You Speak, Specialities and Certifications and Designations
If a lead is searching for an agent, they have the option to filter the search results by additional languages spoken, agents' specialties, and certificates and designations.

Mention Your Brokerage in Your Profile
According to Zillow, home buyers and sellers search for specific brokerages through their Agent Finder feature. Just as you really liked a previous restaurant's food, but don't know the chef or server's name, your brokerage's brand may carry significant weight.

Request Reviews/Testimonials in Your Email Signature and Website
According to Entrepreneur, the quantity of reviews a business has affects their SEO ranking. It's better to have 500 reviews and 4 stars, than 5 reviews with 5 stars. Placing direct links in your email signature or on your website,

Authenticity and honesty are essential to forming a personal connection with online consumers. In a service oriented industry such as Real Estate, leads want to know whether other clients enjoyed working with you. Zurple's Conversations™ software communicates with leads on the agent's behalf. Our personalized email and text messages reference leads' online behavior and sends them unique, behavior-based messages. Our Conversations

™

software allows agents to spend more time with clients, and less time nurturing leads online, which making for better online reviews.
Turn Online Leads into Clients with Conversations™