Listings presentations are your time to shine as an agent. Going in prepared and confident increases your chances of gaining a new client. Having a professional, world-class listing presentation will also convince potential clients you have the marketing and sales skills needed to get their home off the market. We've created this checklist for your next listing presentation, to make sure you cover every topic needed to convert leads.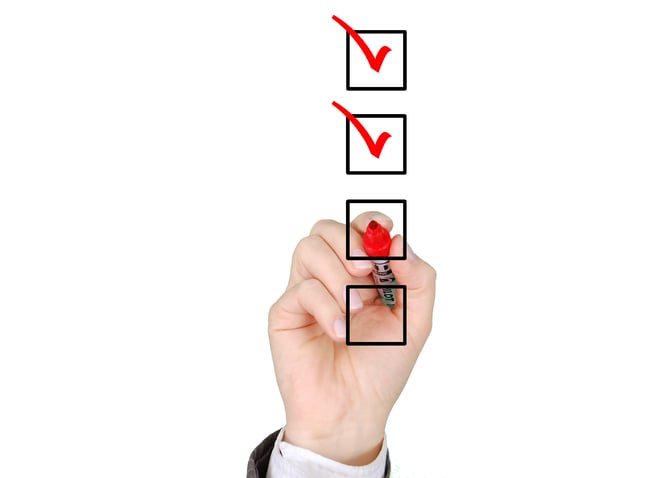 Use this Listing Presentation Checklist to Ensure You're Covering All the Topics Seller Leads Want to Hear:


Your Mission Statement & Core Values

What is your brokerage's mission statement? What makes you tick? What values do you possess? Answering these questions will help you identify your core values if you haven't already done so. Also, include any interesting personal fact in this slide, if you belong to any local organizations, speak any languages, or have any interesting hobbies. This will help you stand out in local markets and personalize your brand.

A List of Your Qualifications

Be sure to include this as one of your first slides. Note any certificates, licenses, or formal education you possess. Also, if you are a full time agent, be sure to mention this, as those outside the Real Estate industry have a common misconception that full time agents are more qualified.

Why You're Passionate About Real Estate

If you were seeking an interior designer, cake decorator, or personal stylist wouldn't you want them to be passionate about their job? Provide a slide on what made you interested in Real Estate in the first place and why you have the greatest job ever. Even go the extra mile and include how much you love helping clients get their homes off the market.
Be sure to include a slide on your brokerage. Explain what your company's values are. Explain what level of expertise is associated with your brokerage's brand. Also, verbally explain why you choose the brokerage you are at.

Details of Your Track Record

This slide is important and acts similarly to a resume. Include data on the number of homes you've sold, the average price range of homes you work with, and how many days you take to close a sale.

Feedback from Leads

Early on in your presentation, include a slide asking your leads a few questions. Find out why they are selling their home, their desired sale date, and what they expect out of a Real Estate agent.

Include a slide on the current market trends for the lead's submarket area. Leads probably have a general idea of how the market is performing, but do not know as much as you. Use this opportunity to wow them with your expertise.

Proposed Marketing Plan

Following an overview of the lead's market, include your proposed marketing plan. How would you gain attention of home buyers? Which home search sites would you use? Would you use any online ads? Would you distribute any print marketing materials through any local channels?

Have you attempted Pay Per Click online ads in the past, but failed? Zurple agents receive buyer leads through search engine marketing services, such as Google Pay Per Click ads. We take the guess work out of PPC by creating and managing these ads, so you can focus more on closing deals and less on your marketing budget.



Your Contact Information

Include on the last slide your contact information, preferred means of communication, and hours you're available. In addition to a slide, bring with multiple copies of your business card.
---
Don't have any listing presentations lined up? Start generating seller leads with Zurple.We create and manage social media marketing services, such as Facebook ads, to target seller leads within your target markets. These ads lead to agent's IDX home search sites that capture leads' contact information.