Simply filling out a lead capture form on an IDX website doesn't mean the deal is done. To win over online real estate leads, you must remember that this is a conversion of their interest. Here are the most common obstacles that real estate agents will face when generating online leads.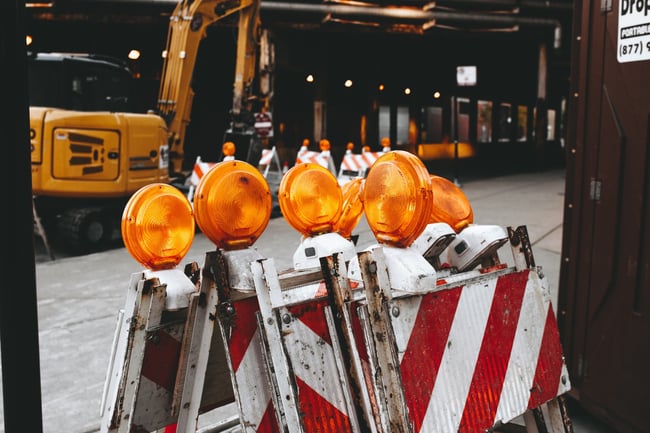 Here is How to Overcome Lead Conversion Roadblocks
1. Buyers Expect Immediate Follow-Up
Some people think it is comical that online leads will take over 6 months to convert, but they should be followed up within 5-minutes of receiving the lead. Where you drop the ball is where another agent can pick it up. The best way to overcome this obstacle is to have automation in place that will communicate with your prospects once the lead capture form is filled out.
2. Generic Drip Messaging Doesn't Work
Do you like generic emails? Neither do your real estate leads. Sending generic emails is a great way to guarantee you a one-way trip to unsubscribe town. There is a reason people go to websites like Facebook or Netflix everyday, but sites like Craigslist and eBay are not as high on peoples' bookmarks. These sites will personalize the experience for each user, giving them relevant information that will keep them reading emails and returning to the site.
3. Unresponsive Leads are Frustrating
It is inevitable that some leads won't return your calls or emails, regardless of how persistent and consistent you are with your lead follow up. Sometimes you don't have the time to keep checking in with these leads, and they'll fall through the cracks due to lack of follow up. To convert these unresponsive leads, you need to give them time and resources for self-education. (such as community reports on your website, or relevant articles on your Facebook page)
To overcome these three universal challenges, you need to find a system that will follow up with your leads in a personalized way. Lucky for you Zurple does just that. If you would like to learn more about overcoming these lead conversion roadblocks, click below!
---
Learn How Zurple Converts Your Real Estate Leads: