According to the National Association of Realtors® 2016 Profile of Home Buyers and Sellers, 72% of home sellers contacted just one agent before choosing their agent. This means your follow-up with sellers is extremely important! You'll want to make multiple touches to prove you're serious. Below we outlined the 5 types of emails you should be sending real seller leads to make yourself stand out from your competition.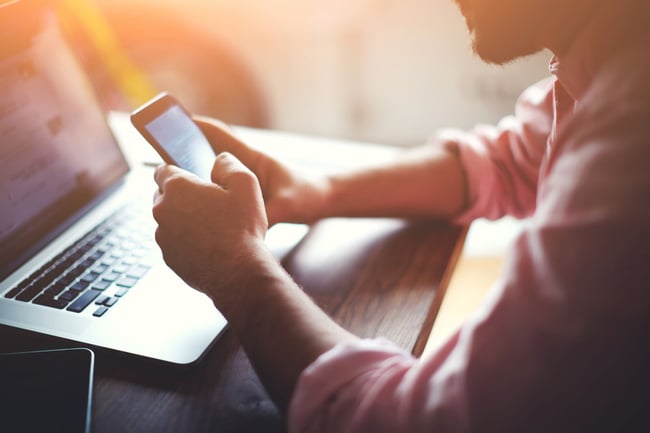 Recently Sold Updates


Suggested Subject Line: (First Name), comparable listings in (insert neighborhood name)
A home seller's first question is always show much their home is worth. They'll want recently sold listings to back up that estimate. It's even better if you share recently sold properties that YOU sold! This will prove to sellers you have a proven track record and are familiar with their market. With Zurple's New Email Listing Flyer, you can send out recently sold properties. Simply insert a listing's MLS number and Zurple will automatically upload the listing. Best of all you can edit the supporting text of the listing to add your own personalization. To learn more about Zurple's latest feature, check out latest blog here

.

A CMA Report

Suggested Subject Line: Your CMA Report is On Its Way
If a seller lead has responded to any of your emails, you should eventually over a Comparative Market Analysis. You'll stand out from competitors with your eagerness to provide your service.

For a CMA template, check out this free download from Zurple:


Their Home Worth

Suggested Subject Line: I estimated your Home is Worth between ($xxx,xxx and $xxx,xxxx)
Sending over a lead's home worth will prove your assured of your estimate. If the lead is already working with another agent, they may reconsider when they see your estimate.

Ask To Meet Up

Subject Line: (First Name), meet up next (insert day of the week)?
Ask seller leads if they'd like to meet in person to estimate their home worth. Offer a listing presentation or to go offer their Comparative Market Analysis as well.

Follow Up

Suggested Subject Line: (First Name), thank you for your time
Even if a lead does not choose you as their listing agent, still follow up. You'll maintain your professionalism and increase your sphere of influence.


---
Interested in taking your email marketing to the next level? Zurple knows what to send and find seller leads at just the right time. Our email automation platform recognizes 25 separate behaviors of home sellers and responds accordingly. To learn more about Zurple's Seller Lead's program, request more information in the link below: