So far in 2014, we've seen many local real estate markets across the country continue to gather steam. At the same time, however, competition between real estate agents for those valuable buyer and seller leads continues to increase. And so, while incomes for agents are generally rising, so too are marketing costs. To keep your head above water and ultimately thrive in today's real estate marketing environment, your marketing efforts need to be affordable, effective, sustainable, and scalable.
In this post, I'll present you with 9 real estate marketing ideas you can adopt today to set yourself up for success in 2014 and beyond.
Generating Seller Leads
Everyone wants listings in a hot market. What are you doing to set yourself apart?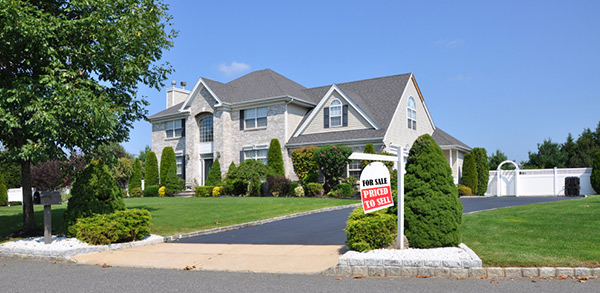 Idea #1: Don't be afraid to show off

- Generate and publish more online reviews/testimonials
Think of real estate testimonials as street cred. The more you have, the fewer hoops you have to jump through to (1) acquire new leads and (2) convert those leads into clients. Make it a point to turn your past successes into new listing opportunities.
Idea #2: Be a good friend

- Engage your sphere of influence
Every homeowner is, in some sense, a seller lead. How many homeowners do you personally know? How many would you want to represent when (not if) they sell their home? Focus on reconnecting and engaging with your sphere of influence in 2014.
Idea #3: Stop being boring

- Replace your generic newsletter with targeted monthly emails
Drip emails don't work. Period. If you want to be top of mind for your seller leads when the timing is right, stay connected with relevant and meaningful communication - and ditch the generic monthly newsletter.
Idea #4: Turn the old into new

- Segment your lead database into specific audiences
Use spring cleaning as an excuse to dust off your database contacts and segment them into actionable groups. Follow-up, be engaging, and make it a goal to turn 5 of your "old" contacts into clients in 2014.
Generating Buyer Leads
As the Warren Buffett school of thought goes, when everyone is selling you've got a huge opportunity in front of you to buy. What are you doing to capitalize on this opportunity?
Idea #5: Wake up! It's 2014

- Shift your thinking to inbound
This idea is more of a mentality shift than an action item. Rather than focusing on allocating time and resources in 'finding prospective homebuyers', focus on 'getting found' by those same homebuyers - who are Googling their way to an agent.
Idea #6: Capture the easy wins

- Build out your agent profiles on Zillow, Trulia, and Realtor.com
In the same vein as being more inbound-y, there's no better time than now to get more active on the big 3 listing engines. Adding substance to your online profiles could result in an immediate increase in leads on those ad platforms.
Idea #7: See the big picture

- Focus on client generation, not just lead generation
What if you could generate more clients from fewer leads? Not only would each new lead you acquire become that much more valuable, but you'd be setting yourself up to do more showings and experience more closings – and spend less time doing research and playing phone tag.
Idea #8: Share your knowledge

- Become more active in online discussion boards
Agent discussion forums like ActiveRain are great, but LinkedIn groups, for example, are an opportunity to connect directly with prospective leads and demonstrate your expertise and approachability. Spend 15 minutes every day looking for opportunities to engage in online, public discussions.
Dominating Your Market
The real estate marketing ideas we've covered thus far are all well and good, but to truly dominate your market you need scale.
Idea #9: Don't go it alone

- Utilize the latest and greatest in real estate technology
There are a number of tools out there to help you manage scale as your grow your real estate practice – and knowing what to invest in and what to avoid is key to getting to the next level. To learn more about Zurple, including how we're different/better/awesomer than any other real estate software company, request a brief demo from our sales team by clicking the button below!