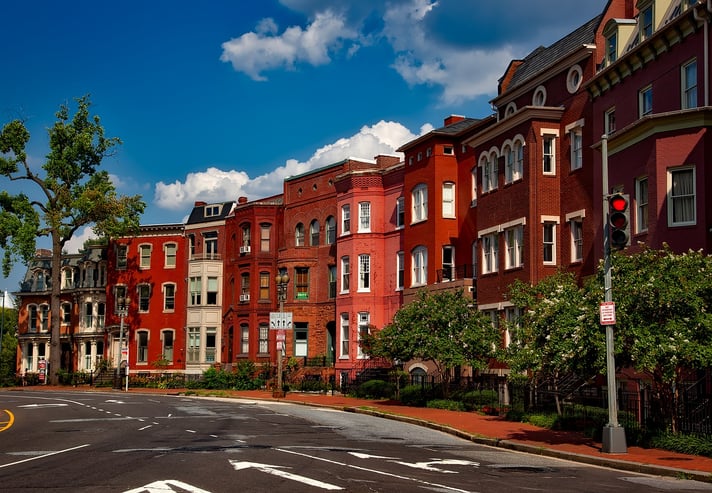 Being knowledgeable on a listing's neighborhood will help you while working with clients. Be prepared to pinpoint key characteristics that make a neighborhood special, or considerations your clients should be aware of. Leverage special neighborhood features to differentiate your listing from the competition.
Consider these 5 noteworthy characteristics that make a neighborhood special:
Community: Does this listing have a local community center, street fairs, summer concerts, or say an annual food or wine festival? If you are unfamiliar with a neighborhood, talk to neighbors or other agents. Invite any local contacts out for coffee or lunch to try and learn more. In business friendly states be sure to educate recent transplants on local happenings.
Convenience: Most homebuyers want a home close to grocery stores, malls, and freeways or interstates. In 2017, we will see the rise of "surban" communities. Suburban neighborhoods are a mix the cities and suburbs, being located near city parameters, but within walkable proximity to stores and restaurants. First time millennial homebuyers and baby boomer retirees are especially concerned with convenience.
Care: When local residents take care in their neighborhood, it shows. Neighbors will maintain their front lawns and streets will be litter free. Schools will have high test scores and crime rates will be low. Trulia and Zillow offer easy, free tools to start your research. Even if your client is childless, always use these statistics to your advantage, as they indicate increasing property values.
Climate: The surrounding environment can also entice buyers. Does this listing have envious weather patterns? Is it close to any beaches, mountains, or deserts? Are there nearby parks or urban gardens? With 6,624 state parks and 58 national parks in the U.S., there is a strong likelihood that your listing is also near federal parkland.
Character: Prove to your clients that this listing's neighborhood has flare. Bring up its unique architectural style (i.e. Dutch Colonial, Southwestern, Craftsmen, etc). Mention any nearby national landmarks, historic homes, or museums. List off independently owned restaurants and bars. Use the neighborhood's style to your advantage, even if your listing is apart of a uniform housing tract.
Both buyers and sellers want agents familiar with their neighborhood. Keeping these five characteristics in mind will prove this isn't your first time around the block.
---
To Differentiate Your Listing from the Competition, try Zurple Now.