In today's Agent Insights post, Ashley Cox - a Real Estate Agent in Dallas, Texas - talks about how to effectively sell your services and attract new real estate seller leads and clients in an overcrowded market.
Here's Ashley: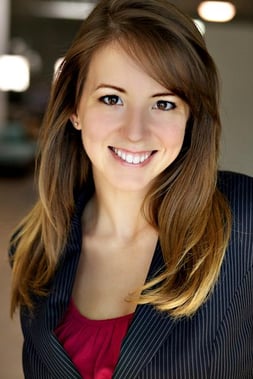 The big question is - why should a prospective client hire me to sell their home? What makes me different?
As of April 2015, there were 89,439 recorded statewide licensed Real Estate Agents who are members of the Texas Association of Realtors. That's a lot! No matter where you live, sellers have plenty of agents to choose from. So what makes you different - and how do you stand out in a way that will help you land more clients? Incorporate these five tips into your marketing strategy.
Highlight Your Experience:

I have been in the business since 2008, and am still going strong, which is quite an accomplishment considering all the market changes that have happened in those 7 years. Make sure potential clients know how long you've been in

business and how many home sales you've helped facilitate.



I don't close dozens of homes per month, but my business is routine and steady. There is something to be said about an agent who works diligently, month after month - and I highlight that fact. I pride myself on the fact that over 88% of my clients come from personal referrals and repeat clients - this means that I've done something right!

Pricing is also very important, and is likely one of the things your prospective sellers are most concerned about. When you meet with a potential client, disclose your ratio of list price to sold price and explain how you calculate your fees.



Demonstrate Effective Communication:

Listing a home is a business partnership - and

there is nothing more frustrating than being a seller who is trusting someone to list their home and getting zero updates. Ask your potential clients what their preferred method of communication is and use their feedback to dictate how you provide updates - then communicate with them frequently.

Not only does your communication impact clients directly, but the way you communicate with other agents can have major implications when it comes to working your way through the selling process. Pay attention to your wording, punctuation and email style when you're wooing potential clients - as they all speak volumes about how you do business. There are so many moving parts in a transaction, and it's important for your clients to see how they are being represented.



Focus on Your Negotiation Skills:

The sale of a home involves many stages of negotiation. Even before your client's home is listed, your clients should be in tune with how you are equipped and prepped to manage negotiations. In this case, having examples of your negotiation skills at work is the best way to stand out from other agents.

For example, I had a client who wanted to invest over $7,000 in order to get his home on the market. After meeting with him and walking through his home together, we were able to eliminate some items that he was anticipating, because I was able to explain the state of the market and what really mattered to buyers at that moment.

When offers come in that are too low, buyers ask for too much in closing cost assistance or inspection lists go on and on, you need to show prospects how you'll work as their advocate in the process. It's about getting a top dollar for the product you choose to sell.


The first impression potential buyers get of your seller's home will affect the selling price and your bottom line. Regardless of market demand or interest rates, the better your client's home appears, the higher your client's home will sell for. As an agent, you should be confident enough to make recommendations about the presentation of a home to your sellers. You should also be able to explain what buyers expect and why it matters.

It took me some time in the beginning to really understand this, but as I have seasoned in my career, it has become common for me to hurt my seller's feelings up front by disclosing issues, rather than have buyers hurt their feelings (and pocketbook) by allowing their home to sit on the market.

I also wholeheartedly support professional photography. It's my job to show up to my seller's home on the day of the photography shoot to prep for close-up. I look for bulbs that need replacement, I hide photos, I shut toilet lids and more - to get the home ready to build momentum online - and I make sure my sellers know I've got their best interest top of mind at all times.



Show What You Know & How You Navigate the Market:

Real estate changes constantly. We've certainly seen ups and downs over the last 10 years... but can you explain what caused all the changes? Do you know what trends are saying about your local market? Are you intimately aware of inventory levels and absorption rates? Are you in tune with how long homes are on the market before they sell? You need to be able to illustrate your real estate know-how to your potential clients so they can be confident that the professional they are considering hiring can and will guide them in the right direction.

In addition to your local market, you have to keep up with constantly changing laws and standards on local, state and national levels, as well as lending and insurance norms. Providing guidance on these areas and illustrating your knowledge of these things will illustrate how well you are in tune with the current market and consumer demands, and will give potential clients confidence in your ability to represent them.
Remember, your clients are hiring you to manage a business transaction - this is not a popularity contest. Clients may know and love "Rita the Realtor" from their church social hour more than "Larry the Lister" - but selling real estate is all about picking an agent who has a track record of success. The better you can illustrate your success record, the better off you'll be generating real estate clients.
Pro Tip:
To learn more about Ashley, visit her website: www.dfwahomes.com
---
Like this post? There's more where that came from!
Download a free copy of our 37 page Agent Insights eBook: