In today's Agent Insights post, Greg Nino - a Real Estate Agent in Houston, Texas - shares what a successful open house held by a seasoned real estate agent is all about.
Here's Greg: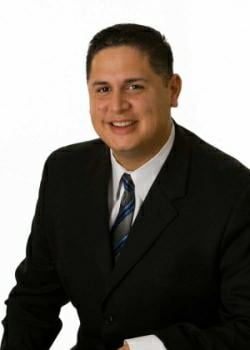 Over the years I have held and attended hundreds of open houses. Some are fantastically boring and others are incredibly fun - depending which builder is giving away the wine, catered food and bizarre entertainment.

Once I attended an open house where a man and a woman told jokes to each other while concealing their bodies behind a painted canvas. This was entertaining and fun as we were treated to sundaes, dessert wine, gift cards and all sorts of stuff. We left full, happy and very distracted. To be honest I couldn't even tell you the name of the builders. But these open houses are amazingly different than your average open house that's being resold on the market.
What exactly does your Realtor do for 3, 4 or 5 hours during the open house?
Here's what I do:
I sit as close as I can to the front door, usually in the study or formal dinning room. This allows me to see who is coming so I'm not caught off guard drooling from a nap on the couch. This also allows me to stand by the front door to greet a potential buyer for my seller - with business cards in hand. A good professional welcome and handshake is always appreciated by a visitor. If the people pulling up look like pshycopaths, I can take my pleasantries to the front yard - for my safety.


I bring my laptop, chargers and briefcase. This occupies my time so I can conduct real estate business while in a client's home. I can service other clients, take calls and get as much work done as possible.


I make sure every light in the open house is on. All the blinds are adjusted and the house is ready to be viewed. If you left a toilet lid up, no worries - I got it!


When potential buyers come in I make their experience all about the listing. I make sure I know about the schools, local builders, taxes, HOA dues and much, much more. I also make sure I am fully aware of any neighborhood competition.


I come prepared with a registry sheet that I require all buyers or visitors to sign. This allows me to do my very best to track who is and isn't in the house. If I feel like it's going to be a whopper of an experience, I bring reinforcements (my loan officer or colleague) to help with the traffic.


I make sure to leave the home exactly how I found it.
Here's what I'll never do:
Lay on a client's couch with my feet propped up on your furniture as I thumb through magazines, books or family photo albums.


I won't attempt to log in to the house wifi. It's not my house and my client's home isn't Starbucks.


I won't play with pets, sit on counters, lounge in the backyard or ignore the front door.

I won't bring friends or family to keep me company.


I'll never wonder outside and engage in personal conversations with neighbors about my client or anything else. My business is to sell the house and not listen to the neighbors talk about my clients or their kids.


I won't use glasses that belong to my client to serve people water. Their home is not a hotel or cafe.


I won't leave the open house unattended while the home is open to the public for any reason.


Under no circumstances will I turn on television to watch a game. I have an NFL Game Pass on my mobile. I'm self-sufficient if need be.


I'll never help myself to the fridge or pantry.


I'll take any trash I create with me.


I'll try to use the bathroom before I come.


I'll never adjust your air conditioning without my client's permission.

I'll never light candles or use any sprays.
Open houses should be inviting, professional and productive. There's no need for too much fluff or bizarre selling tactics. Your home isn't an amusement park or day care. It's a product. Real buyers show up for information and a product they want to see with their own two eyes. Too many parlor tricks will distract them and may even confuse them.
Learn more about Greg on his website: www.everydayhoustonhomes.com.
---
Find out what other seasoned real estate pros have to say about what works and what doesn't!