You've probably heard from countless agents of their difficulties generating online leads. These frustrated agents have one thing in common: they don't know who their leads are. If you know a few things your past clients have in common, you're off to a great start. Creating a buyer persona(s) will help you target online leads and show that you not only know exactly what they want, but that you're the agent for them.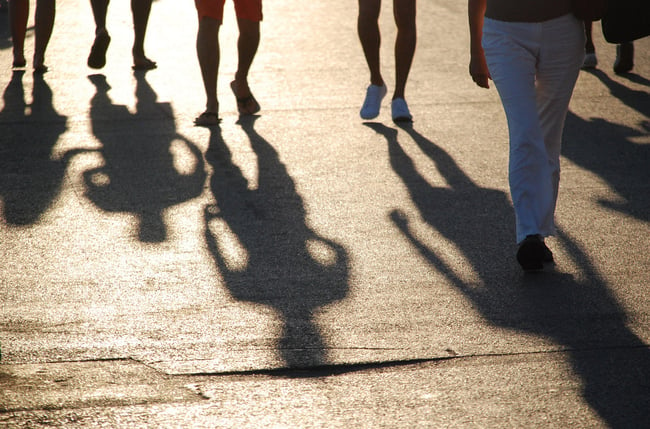 But first, what is a buyer persona?
It's okay if you are not familiar with the term buyer persona, as it comes from the marketing industry. A buyer persona is a fictional archetype that represents a large segment of your audience or customer base. Buyer personas reveal important insights into the behavior patterns, motivations, and goals of your clients and leads.
How will creating client personas generate me more leads?
You'll know which social circles to target
Prospecting is pointless if you don't know where to begin. Successful veteran agents have already tapped into a viable lead pool. This may be sites like Trulia, Zillow, Facebook, or social circles such as a local Facebook group. These successful agents know which sites their leads visit, which social media platforms they use, and where they spend their free time.
You'll know which social media platforms to use
Many agents fail to convert online leads because they do not understand the person behind the computer. For instance, if you know that many of your first-time home buyers are between the ages of 25 and 40 and are avid Snapchatters, then you'll understand that they value video footage of listings. If another segment of your audience is interested is made up of 45 to 65 business executives, you'll know they're probably active on LinkedIn.
You'll waste fewer advertising dollars
Nothing's worse than wasted marketing dollars. Many agents have launched failed Google PPC and Facebook ad campaigns because they choose the wrong keywords or target audience. Knowing what attributes your ideal future clients share will help you design a hyper-focused marketing campaign.

Zurple takes the guess work out of Google and Facebook ads. Our social media and search marketing services generate buyer and seller leads on a consistent basis (without any surprise marketing budget increases). To learn more about our buyer and seller lead programs:


You'll be a better agent
The more you know about your client base, the better. One of a buyer's biggest complaints is that the agent did not show homes they were interested in. While sellers get frustrated when an agent does not follow get their home sold by their desired sold date.
So, how do I create my own buyer personas?
To create your own buyer and seller personas, start with your existing contact base. Include market research and your own insights you gather from interacting with your customer base. Be sure to create between 3-5 client personas, depending on how diverse your client base really is.
Data Research
Look through your CRM or contact list to uncover trends or similarities about your customers, including: age, location, income, occupation, marital status, or referral source. Export your data into an excel sheet, then insert a pivot table to summarize trends. For a step by step tutorial, check out this Hubspot tutorial.
Personal Feedback
Ask other members of your brokerage for feedback. If you are a broker, ask your agents for feedback on which types of clients they've been working with. If you are apart of a small team, work with your partner to develop a couple of personas you'd both like to subtarget.
Client Surveys
Many lead form fills allow agents to ask questions such as: desired sale price, location, etc. If you regularly stay in touch with your past clients, consider asking them to fill out a survey. However, be careful to exclude personal questions that may no longer be necessary for past clients, such as their income.

Example Client Persona
Name:
Job Title:
Age:
Gender:
Family Size:
Buyer, Seller, or Both:
Desired Sale Price/Price Range:
Neighborhood:
Social Media Accounts:
Facebook, Instagram, Twitter, Pinterest, Snapchat
Primary Challenges:
Hobbies:
Other Interesting Facts
---
Need More Help Creating Buyer Personas?

Download our free lead targeting blueprint to develop your client personas. This blueprint includes a step-by-step guide to the buyer and seller profile creation process.