Lead gates are essential to capturing new customers and prospects online. The information your lead capture form asks for directly impacts your lead conversion rate. Lead capture forms place value behind your website's content and marketing campaigns. Without a lead capture form, buyers and sellers can otherwise access your content for free. Digital marketers agree across all industries that the length of a lead form directly impact conversion rates.
The more information agents ask from real estate leads, the less likely leads will be to provide that information. Likewise, the more value leads place behind the gated content, the more likely they'll be to leave their information. So, what if that required information is optional? Will real estate leads share personal information if they don't have too? Most importantly, will they share their phone number if it's not required?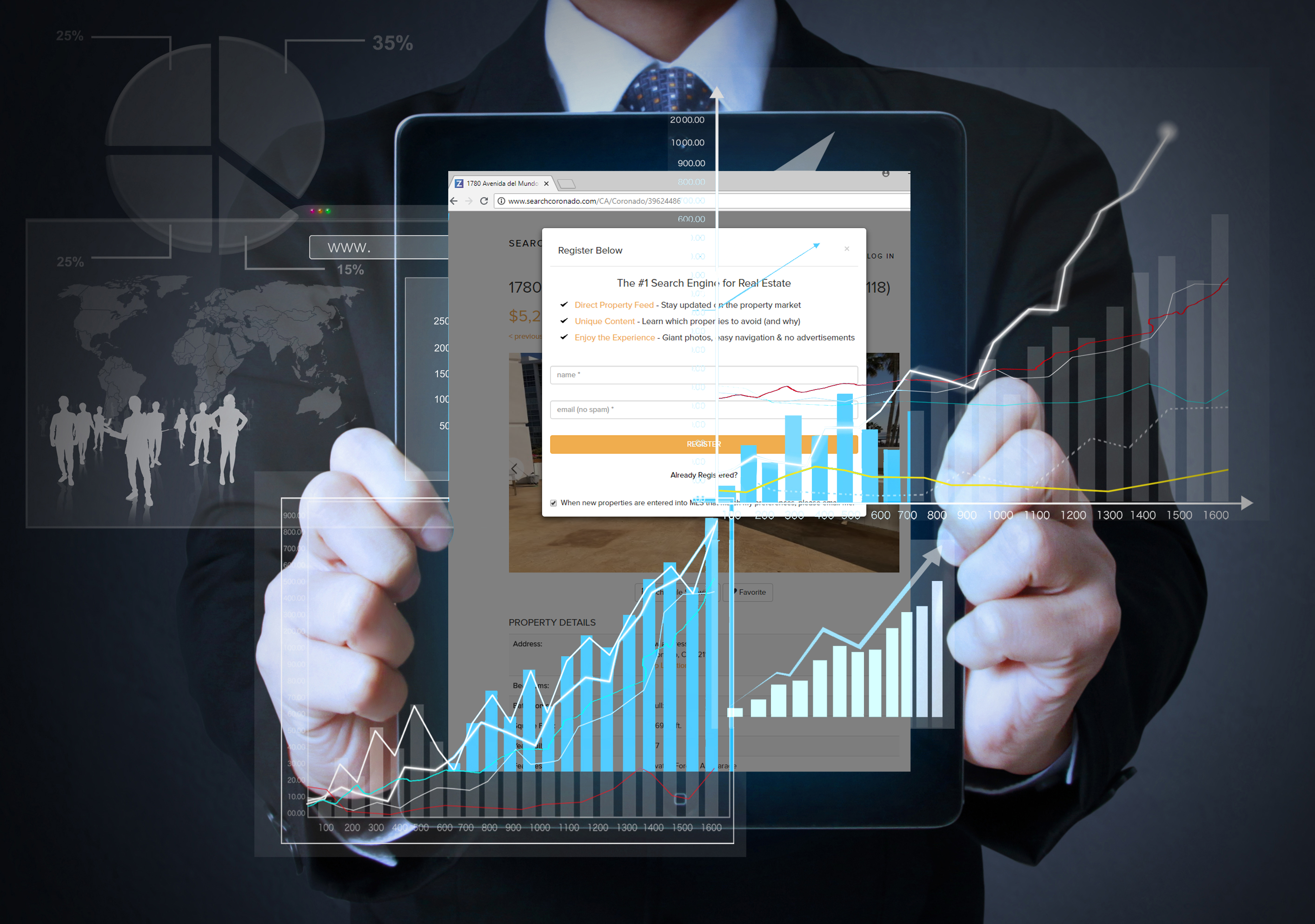 Value of Gated Content > Cost of Sharing Contact Details = + Conversion Rate
Value of Gated Content < Cost of Sharing Contact Details = - Conversion Rate
Do Real Estate Leads Leave their Phone Number if it's Not Required?
34% of Real Estate Leads Will Leave Their Phone Number When It's Optional
Of the hundreds of thousands of real estate leads generated for Zurple agents in 2017 and 2018, 34% choose to leave their phone number when it was optional on an agent's lead capture form. "Optional" indicates the lead could register on the agents IDX home search site without having to leave their phone number, but they still have the option to do so. This number is notably high, considering that real estate leads are not required to leave a phone number on the Zurple lead capture forms, unless specified by agents. For more information on whether agents should require a phone number on lead capture forms, check out this article, "Should You Require Phone Numbers From Real Estate Leads?"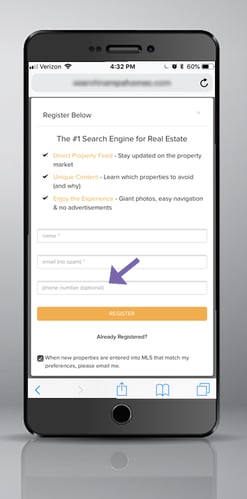 Note - Zurple generates its buyer leads through search engine marketing services such as Google AdWords, or Pay-Per-Click advertising. Zurple generates it's seller leads through social media marketing services, such as Facebook ads. Leads surveyed were through these paid advertising channels or organic search engine results.
---
Without intelligent follow-up software, having a lead capture form is pointless. Regardless of whether agents choose to ask for lead's phone number, they'll need an intelligent nurturing campaign to stand out in leads' inboxes and message threads. Zurple's lead intelligence software is designed to nurture leads the smart way - with data points taken from their online home search history. After capturing leads phone number and/or email address, Zurple begins sending leads personalized messages tailored to their home search. Interested in learning how you can increase your conversion rate and decrease our conversion time? Request a Zurple demo with one of our Account Executives below –