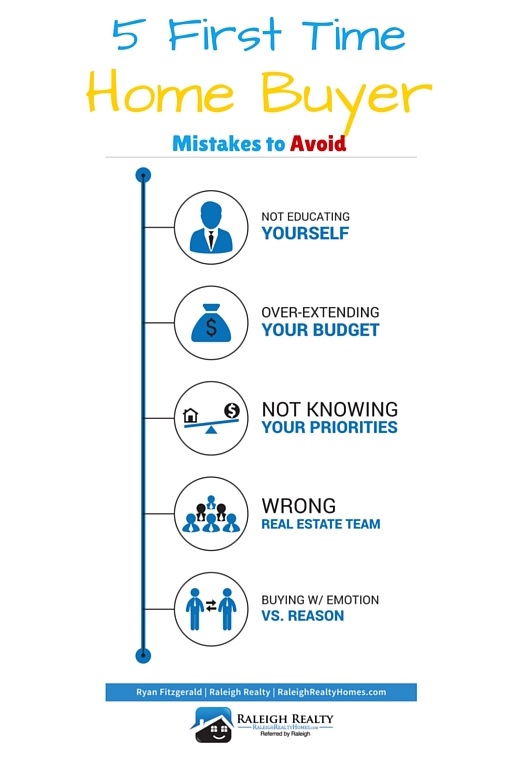 In todays Agent Insights post, Ryan Fitzgerald - a Realtor in Raleigh, North Carolina - sheds light on what mistakes first time home buyers tend to make and how to help clients avoid them.
Here's Ryan:
Working with first time real estate buyers in the Raleigh area is one of my absolute favorite parts of real estate. Addressing the common mistakes first time buyers make upfront leads to a much smoother transaction.
There are so many options available to first time buyers that they are typically unaware of. This leads to an attitude of gratitude from first time home buyers once we show them how they are able to save thousands of dollars.
First timers range in age, from millennial buyers to older adults looking to settle down in the Raleigh area. Either way, there are great financial opportunities for these new buyers.
So what are the commonalities among first time home buying mistakes?