It's important that your real estate office's reception area provides a good first impression. When visitors enter your lobby, they'll be left alone for a considerable amount of time. This means they'll have more time to focus on their surroundings. Provide leads and clients with a great first impression by having an impressive waiting room. Be sure your reception area includes the 10 items below to leave a lasting impression.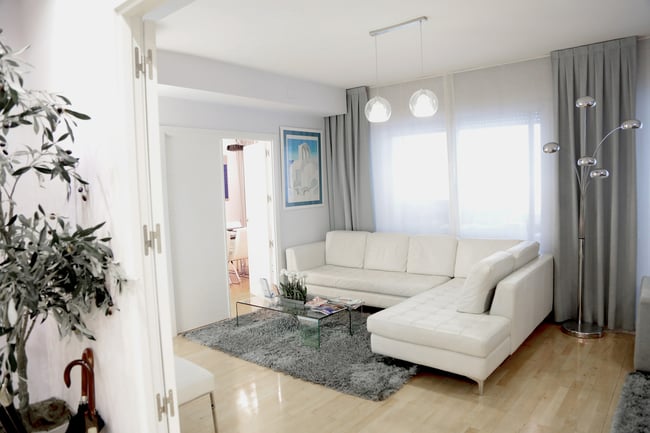 Include these 10 Items in Your Real Estate Office's Waiting Room:


A Separate Front area

Brokerages are catching on to the idea that front reception areas should be kept separate from private working quarters. Clients should feel at peace when they enter your office, however offices don't always produce that environment.
Have you ever arrived at an office only to be lost without any assistance? If so, you were probably left with a bad first impression, as no one noticed your arrival. A friendly greeter or real estate office admin will assure no leads or clients feel neglected. They're the first face guests will see and an important connector to inside employees and outside guests.

A Built-In Reception Desk


The front desk should be constructed as part of the room. A movable desk otherwise suggests the receptionist position is impermanent and otherwise less important.


Local Magazines

Prove to leads you know your market. Include a wide variety of local magazines, newsletters, and brochures. Ask other local businesses to return the favor by including your brokerage's marketing materials in their offices.

Beverages


Nothing's worse than being out of the house all day, then being in a waiting room with no water. Water is a must in any real estate office. Coffee and tea also make great additions. While industries such as medical offices can get away with not providing water, others such as legal, real estate, and beauty cannot. Providing more than the bare minimum will show leads you're interested in your clients.

Comfortable Seating


Your office furniture should be large and accessible. Commercial office furniture is generally more comfortable and lasts longer. Your older clientele may have difficulty getting in and out of residential furniture. Be sure to check on the furniture's warranty before purchasing. This includes a warranty on both the couch or chair itself and the fabric.

Flare


Cold, barren waiting rooms can make wait time feel like purgatory. Include art for your walls, comfortable furniture, or nods to your niche market. Do you specialize in green technology homes? Include live plants.

Digital Signage

Digital signage is your brokerage's opportunity to introduce visitors to your brokerage. Display photos from community service events and companywide events. Even consider sharing social media posts, such as screenshots of homes your agents bought and sold from Facebook or Instagram.

Natural Lighting

No one wants to spend a beautiful day inside with harsh indoor lighting. If you're seeking a new office, be sure to include one with a waiting area that contains enough windows.

Homey Accents


Because your office speciates in residential real estate, your front office should mimic a home to some extent. A fire place, water fixture, and live plants make great additions that add to a relaxing environment.

---
Want more great agent advice? Subscribe to Zurple's Agent Success Blog in the link below: